"A purchase on a horizon?" asks a shopkeeper to Marianne Jean-Baptiste, the star of Peter Strickland's new film, In Fabric. The film is Strickland's follow up to The Duke of Burgundy and will be distributed by A24. There is no release date yet for the project but add it to the list of upcoming films from the distribution company that includes, Midsommar and The Last Black Man in San Fransisco.
As a whole, the trailer unravels like a strange dream: we watch as the dress floats, and as it destroys a washing machine trying to clean it. Inscribed in its stitching, the dress warns "you who wear me, will know me." Plenty of unanswered questions remain, but here's a quick list of observations after a couple viewings:
The shopkeeper's tone is ominous and her voice is nectar, an unsettling combination that lets the viewer know not to buy anything from said store.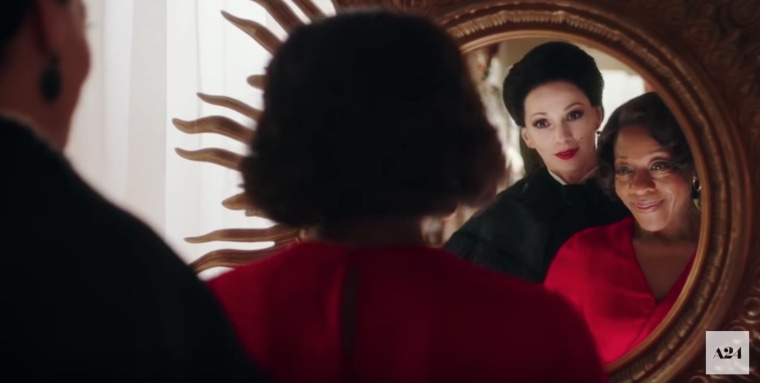 Jean-Baptiste needs some new threads for a date and after some suspicious strong-arming by the aforementioned shopkeeper, decides to purchase a red dress.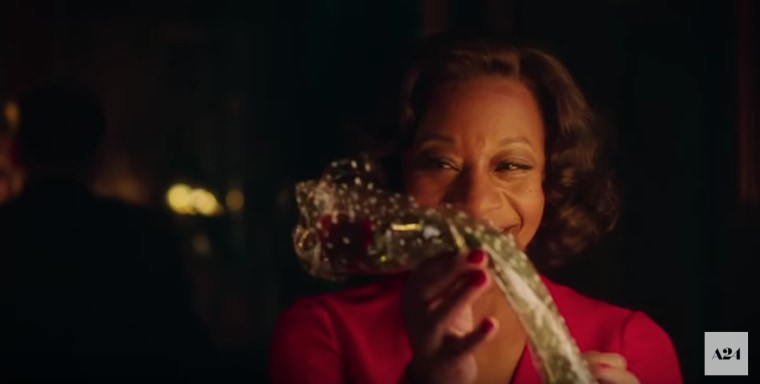 The desire for a date-appropriate dress sets everything into motion. What does Jean Baptiste actually get out of the date? This slightly wilted rose. Maybe some foreshadowing? Or just a bad gift? Both?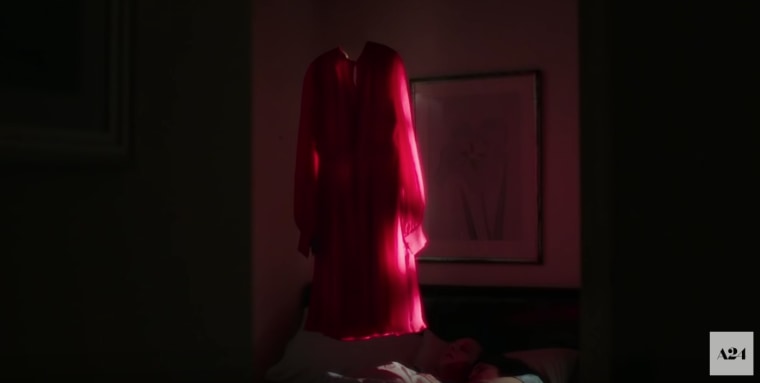 The color of the dress is very clear but whats not clear are the physics behind this image. Is the dress possessed? Is this a dream? Nothing can be said for certain but my guess is that there's something funny going on here.