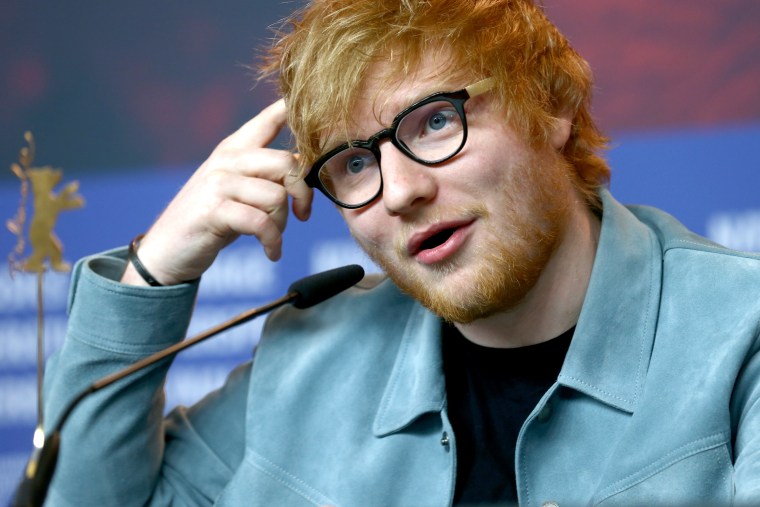 Later this summer, Ed Sheeran will hoist his latest album upon us. The LP, titled No. 6 Collaborations Project, features Sheeran linking with different artists on each of its 15 tracks. The origin behind it all, as revealed in a new interview with Charlamagne Tha God, was Sheeran thinking it would be a good idea to replicate "Lady Marmalade" with Bruno Mars and Justin Bieber.
"This project actually started with one idea I had which was – you remember 'Lady Marmalade' right? This is such a silly idea — I had an idea of doing that, like you could get Bruno, Bieber and me on a record," Sheeran told Charlamagne. "How fun would that be?"
Gratefully, we won't have to hear any of them attempt to hit Christina's high notes as "Lady Marmalade" doesn't appear on the album's final tracklist. Bruno and Justin, however, will each guest on the project. In other Ed Sheeran news, Matty Healy as flat out denied that the 1975 have anything to do with No. 6 Collaborations Project, calling a rumor of the collaboration "fake news."