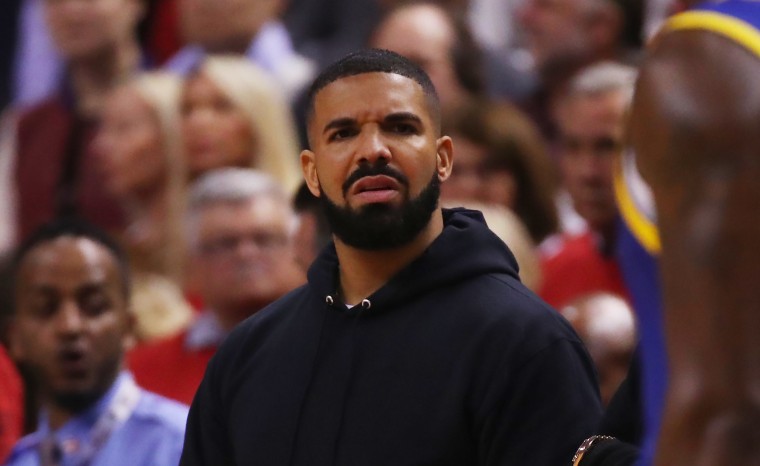 KBLX, a Bay Area radio station, has banned plays of all Drake songs for the remainder of the NBA finals, as Complex points out. This is due to the fact that Drake's beloved Toronto Raptors are standing in the way of a third championship win for the Golden State Warriors.
"We could not stand on the sidelines and accept Drake showing no love for our Golden State Warriors," KBLX operations director Elroy Smith told the Mercury News. "It is my joy to cease and desist all of Drake's music on KBLX in support [of] a team that is loved by the Bay Area and around the world."
Drake has been making headlines recently for the fact that he's been something of a nuisance on the sidelines this season. After the rapper left his courtside seats to give Raptors coach Nick Nurse a shoulder massage, Milwaukee Bucks coach Mike Budenholzer said "There's no place for fans … on the court," while Kevin Hart blames Drake for the 76ers' loss. In brighter news, there's only ten more days, max, of these kinds of shenanigans!