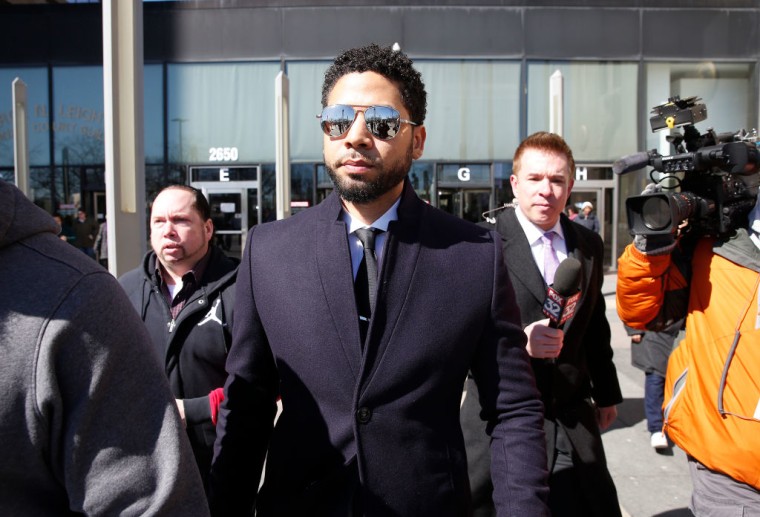 Lee Daniels has confirmed that Jussie Smollett won't appear in the sixth, and final, season of his show Empire. Reports of Smollett's removal emerged last week, however the actor's reps were quoted as saying that they believed he could appear toward the end of the season. That speculation was dismissed by showrunner Daniels on Tuesday night.
@Variety @JoeOtterson This is not factual. Jussie will NOT be returning to Empire. -LD

— lee daniels (@leedanielsent) June 4, 2019
Smollett was written out of the final episodes of the music industry drama's fifth season after the actor, who plays the character of Jamal Lyon, was accused by Chicago police of staging a hate crime against himself in January. Prosecutors later dropped the 16 felony counts, and the city of Chicago launched a $130,000 lawsuit against Smollett to recoup the costs of the investigation.
A Variety report into Smollett's return to the show noted that "tensions were ratcheted up on set between the show's primarily black cast members, who still believe Smollett is innocent, and the mostly white below-the-line crew, many of whom believe Smollett is guilty."
Empire stars Taraji P. Henson, Terrence Howard, Bryshere Y. Gray, Trai Byers, Gabourey Sidibe, and Nicole Ari Parker wrote an open letter to Fox executives in April urging them to bring Smollett back for the final episodes.
The two men who are accused of helping Smollett stage the attack, Olabinjo and Abimbola Osundairo, recently launched a defamation suit against Smollett's attorneys. In their filing, the Osundairos claimed that Smollett "directed every aspect" of the attack.