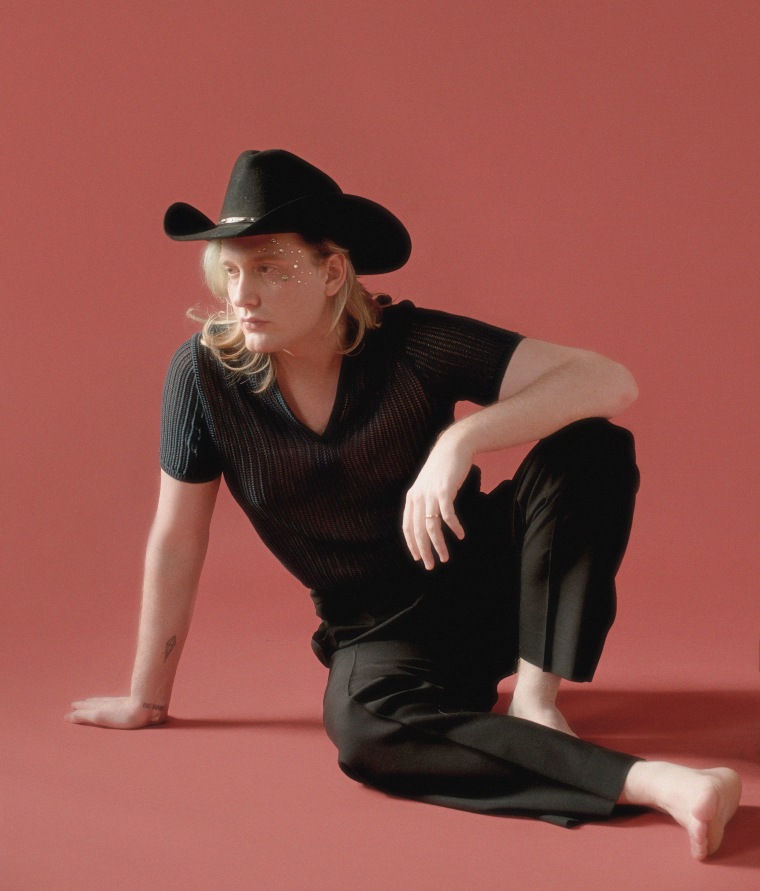 It feels like desert landscapes could provide fertile artistic fodder until the end of time. There's something so alien about desert that, no matter how much time you spend there, it always feels deeply unknowable, as though it's so worn in, so mottled, that you'd need different physiology to take it all in. Atlanta-born, London-based musician Honey Harper — real name William Fussell — has set the video for his new song "Strawberry Lite" in the open expanse of the desert, and it's a perfect fit. There's something a little hard to clock about Fussell's music, a gorgeous kind of spaced-out country that's anchored by the musician's clean, androgynous voice. It seems right at home in a setting that feels hallucinatory by nature.
Today, we're premiering Fussell's video for "Strawberry Lite," directed by Catherine Hyland, as well as a new track entitled "Tomorrow Never Comes." While the former is blissful and glacial cool, "Tomorrow Never Comes" is a warm, propulsive road song slightly more muscular than his previous work.
"'Tomorrow Never Comes' is my 70's alt-country sing-along turned krautrock jam that simply is about the early days of me and my wife/co-writer's love and relationship," Fussell tells The FADER via email. "It's a musical and personal celebration of the summer. In the song, I sing about how my wife and I were possibly aligned/meant to be because of our astrological signs. She is a Gemini and I am a classic Leo so we begin and end the summer season (though not in strict astrological terms). So Happy Birthday to all the fellow Geminis and Leos and Happy Summer to everyone!"
Watch "Strawberry Lite" and listen to "Tomorrow Never Comes" below. Honey Harper will play the Mercury Lounge in New York on June 12 and Gold Diggers in Los Angeles on June 18. Find all of his tour dates here.