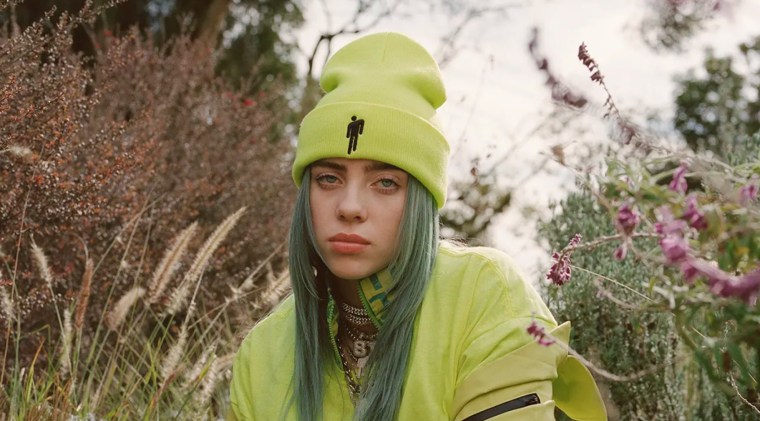 Billie Eilish's When We All Fall Asleep, Where Do We Go? has proven to be quite the sleeper hit (pardon the pun) this year. It's spent multiple weeks at number one, and Eilish has led a mammoth tour in support of it. All the success has led to certain parts of the internet calling her things like 'pop's new it-girl.' Eilish, however, doesn't really like all that hype.
In a new interview with Vogue Australia, Eilish says that the labels that have been ascribed to her are prone to stressing her out. "As grateful as I am for the appreciation and the love, honestly, I've become numb to it," Eilish said of the praise the media has heaped on her. I remember the first couple of times people called me the face of pop or pop's new It girl or whatever the fuck... it kind of irked me. The weird thing about humans is we [think we] have to label everything, but we don't."
Eilish was recently interviewed by Nardwuar, and spoke about mental health in a new PSA.