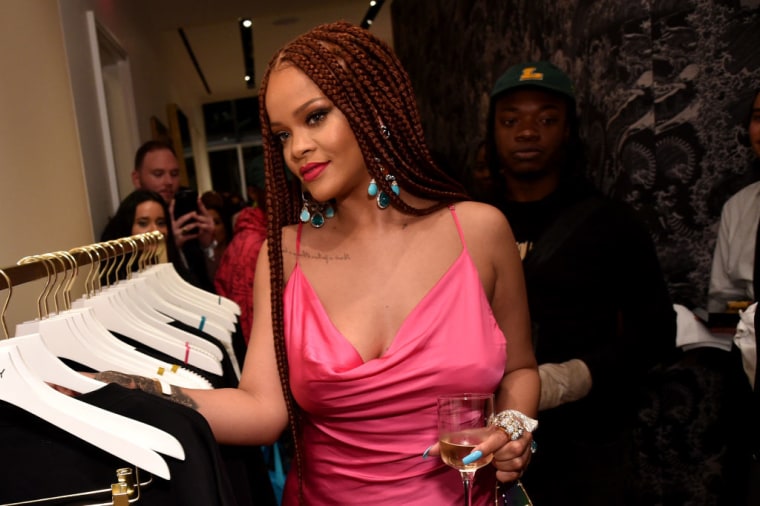 Rihanna has poked fun at her Navy fanbase by selling a $230 Fenty T-shirt with "No More Music" written on the front. The shirt was revealed on Tuesday at a Fenty pop-up at The Webster in Soho, New York and will be available online from Wednesday.
"No More Music" I- .. #FENTY pic.twitter.com/MyPbKifdsZ

— Rihanna News (@TeamOfRihanna) June 18, 2019
#FENTY t-shirts // Release 6-19 pic.twitter.com/U64hPDa4MJ

— Rihanna News (@TeamOfRihanna) June 18, 2019
The message on the shirt is a clear troll to fans who are desperate for Rihanna to drop the follow-up to her 2016 album Anti. Rihanna, recently named the richest female musician in the world, has confirmed that she's working on new music, but a release date remains a mystery. Speaking in a recent interview Rih suggested she might drop a record even if her fashion and business interests mean she can't fully commit to promoting it.
Little is known of Rihanna's next album bar that she's said it is reggae-inspired and will likely be titled R9 after the working title fans gave it online. In the meantime toungue-in-cheek T-shirts are the closest fans look set to get.