We asked 11 artists to craft the perfect summer playlist
Charli XCX, Matt Martians, and more pick the tunes they play for the beach days, night drives, and moments in between.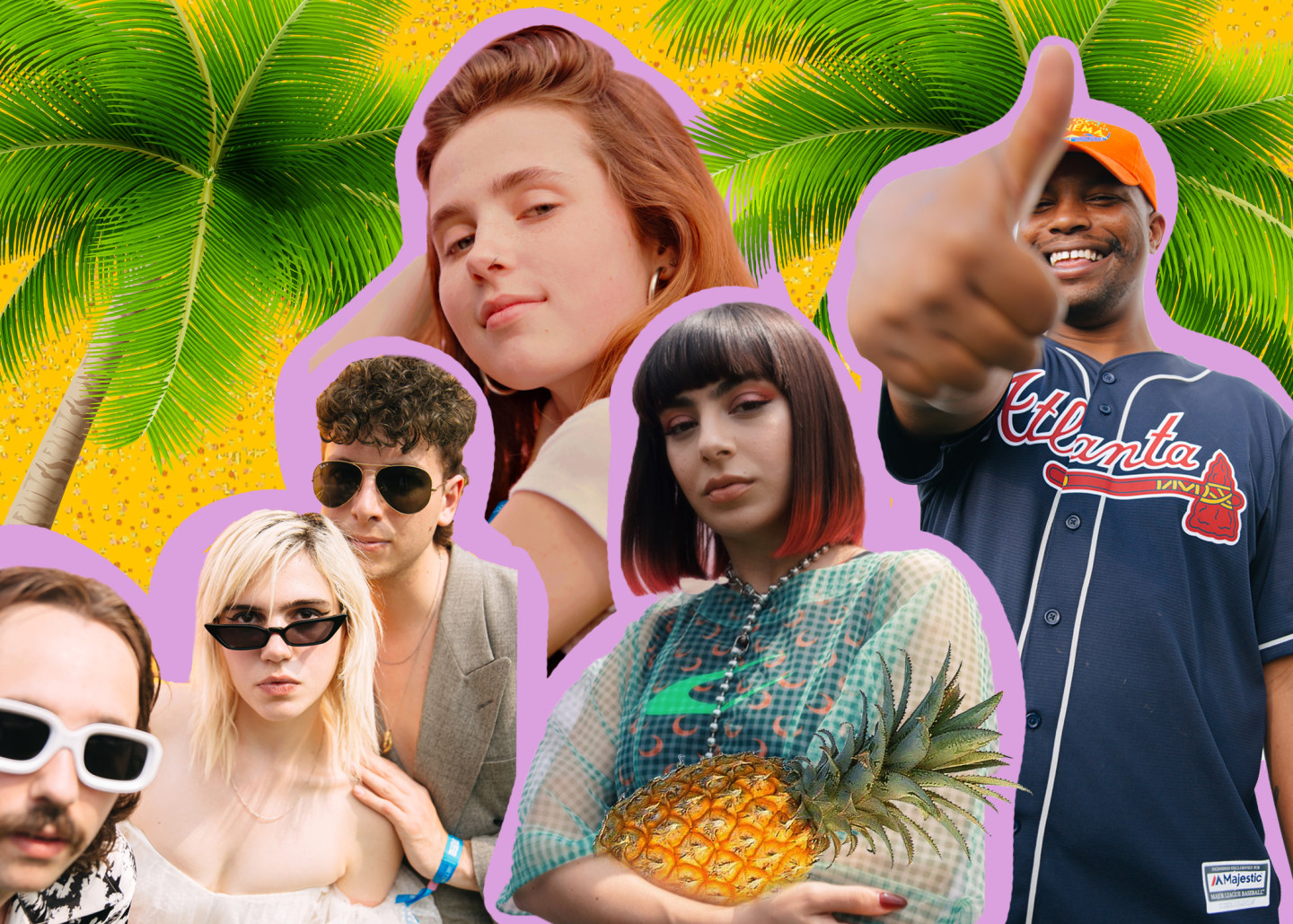 At this year's Gov Ball, I asked a handful of artists to pick their song of the summer. Expecting they'd say something by Drake, or Cardi B, or some other huge pop single, I was surprised by the range of genres, occasions, and decades they traversed in their picks. There were the modern day-defining cool anthems, sure, like "Gone Gone / Thank You" by Tyler, the Creator, picked by emerging high school band Laundry Day, but also quieter, beautifully random selections. Songs that clearly meant something to the person that picked it, and felt special in their own way. Cautious Clay picked America's 1972 hit "Ventura Highway," a twangy, effortless and spirited song that washes over you like a sea breeze. Nick Kivlen of the rock group Sunflower Bean went all the way back to his high school playlist to make his selection.
These songs — eighteen in total, which we've collected into a convenient playlist for you — feel like the perfect companion pieces for that seasonal stretch of sun, water, and wind we try to cherish every year. Summer is late nights driving, beach-going, crying (clearly, for some of these artists), and living your best damn life. These tunes are good for that, too.
Charli XCX
"It's the cover of 'Wannabe' by me, Diplo, and Herve Pagez, it's called 'Spicy' and that is the song of the summer. It's the song that everybody already knows and the video has dolphins in it and I'm on it."
Clairo
"My song of the summer is 'Con Altura' by Rosalía and J Balvin. It's amazing. I think Rosalía is the future, I've been saying it, I will continue to say it forever and ever. I think she makes great music. The first time I ever saw her perform it at Coachella, it was the most incredible performance I've ever seen. It was surreal."
Amber Mark
"I's not really a summer song, it's kinda sad. That 'Look Back at It' song, it's kinda depressing but also kind of exciting at the same time. What's his name? Boogie...A Boogie Wit A Hoodie, really like him. It's all old shit. I see myself going on a midnight drive listening to that one, driving on the bridge with my headphones on."

Cautious Clay
"I really like this song 'LAVA' by Still Woozy, or America's 'Ventura Highway.' I see myself driving or riding my bike, like I'm going somewhere. Or I'm on the beach."

Matt Martians, The Internet
"My song of the summer is Steve Lacy's 'Basement Jack.' This is not an ad. I be riding down the street jamming out with the car open, sun out, you know what I'm saying. Driving and the shower, that's the only two places where people can't fucking bother you. Those are the times you listen to your favorite songs because you have an excuse to shut the world off."

Ric Wilson
"'Dancing On My Own' by Robyn. Last year it was 'Dancing Queen.' I was living in Lincoln Park, Chicago and I felt like a Lincoln Park mom, so it was 'Dancing Queen.' Now it's 'Dancing On My Own' because I'm in between management. I'm really dancing on my own."
Njomza
"That new DaBaby song, 'Suge.' I literally listened to it on the way here to hype myself up."
Elohim
"My song, 'braindead' because it is now in my set and I'm on tour right now and playing it every night and it's my favorite song I've written or ever performed. Hopefully my music will calm people down and bring them comfort and remind them they're not alone and it's OK to get help."

Sunflower Bean
JULIA CUMMING: I'm gonna pick two songs that are the complete opposite. "Twerk" by City Girls, because I've been doing some DJing and it makes people really happy and it makes the girls twerk, which I like. The other is "Some Things Last A Long Time" by Daniel Johnston, who I haven't listened to in a bunch of years but I've been revisiting and it's just a very very beautiful song. The summer is about those twerking tears and those sad tears for a real well-rounded summer.
JACOB FABER: "Easy" by Pure X, that song is more of a: It's thunderstorming, raining, you're driving, you're vibing out. It's hot. My other summer song which is more sunny day, beach day, is "Easy Way Out" by BRONCHO. It's like the Ramones.
NICK KIVLEN: When we were in high school, all of a sudden indie-rock was all about the beach for half a year, and that's when I was getting into a bunch of bloggy-type indie-rock bands, so my throwback high school summer playlist is like Best Coast and Wavves, Beach Fossils, Crystal Stilts.
Walshy Fire
"You know the song of the summer is gonna be my song, 'No Negative Vibes.' It's definitely a smoke, be only around the right people, doing something that's ambitious or progressive song. It's bag getting-music but it's all about the right people getting it the right way. Career, goals, focused — that's the bag."