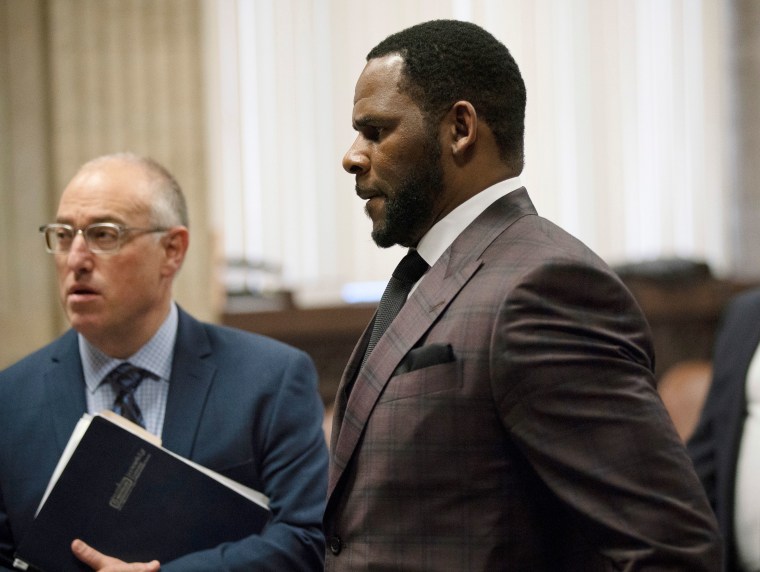 Last night (Thursday, July 11) R. Kelly was arrested in Chicago on federal charges of child pornography, enticement of a minor, and obstruction of justice. Kelly also faces a separate indictment from prosecutors in Brooklyn, charging him with racketeering and sex trafficking. This morning, Kelly's lawyer's publicist Darrell Johnson held a press conference in Atlanta to discuss the charges.
The press conference was disrupted by Timothy Savage, the father of Joycelyn Savage — one of R. Kelly's "girlfriends" who defended him in a Gayle King interview earlier this year. "Where's my daughter? Where's Joycelyn Savage?" Savage repeatedly asked Johnson, as he was detailing Kelly's current whereabouts.
"I don't work for Mr. Kelly, I work for Steven Greenberg... I'm a crisis manager, not a babysitter," Johnson responds. "I have a 21-year-old. I would drive that truck through that hotel if my daughter was in there, that's what I would do. I don't know your situation or what's going on, all I know is what I heard when I got here." Watch footage of their entire exchange below.
Earlier this year, Kelly's former manager James Mason was indicted for making a terroristic threat to Timothy Savage, saying "I'm gonna do harm to you and your family, when I see you I'm gonna get you, I'm going to f***ing kill you."