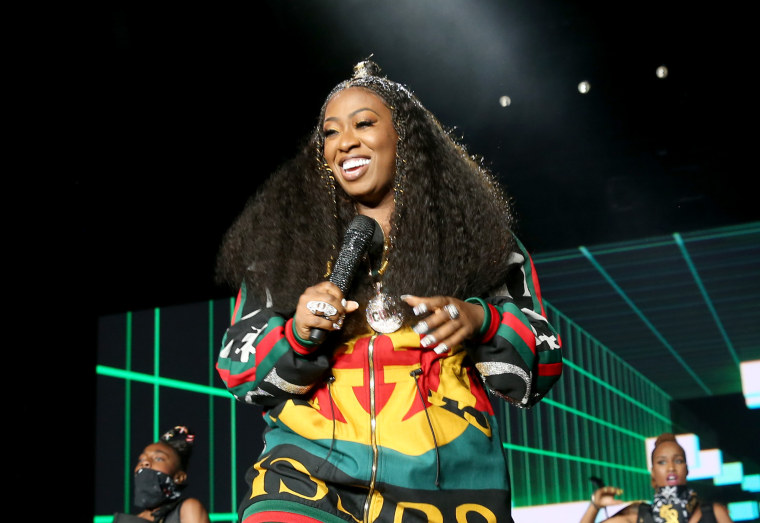 It's been a long 14 years since Missy Elliott dropped her last album, The Cookbook, back in 2005. We've heard a bit of new material since then — namely a few singles around her Super Bowl appearance back in 2015, and guest features on tracks by Lizzo and Ciara — but a full-length has yet to surface. According to a new interview with Marie Claire, we won't have to wait too much longer.
Though the piece doesn't divulge too much about the project, it does insinuate that the LP, Elliott's seventh, is nearing completion — "the songs are there, and the time is coming," writes Ashley C. Ford. Elsewhere in the interview, Elliott describes the record's sonic persuasion to Ford "it's time to make street dudes enjoy dancing again, like in the days of Soul Train." Basically, get ready to sweat.
There's obviously no date attached to the as-yet untitled album, but as we desperately try to curb our impatience, revisit our twentieth anniversary interview with Elliott's Supa Dupa Fly collaborators on her earth-shattering debut.