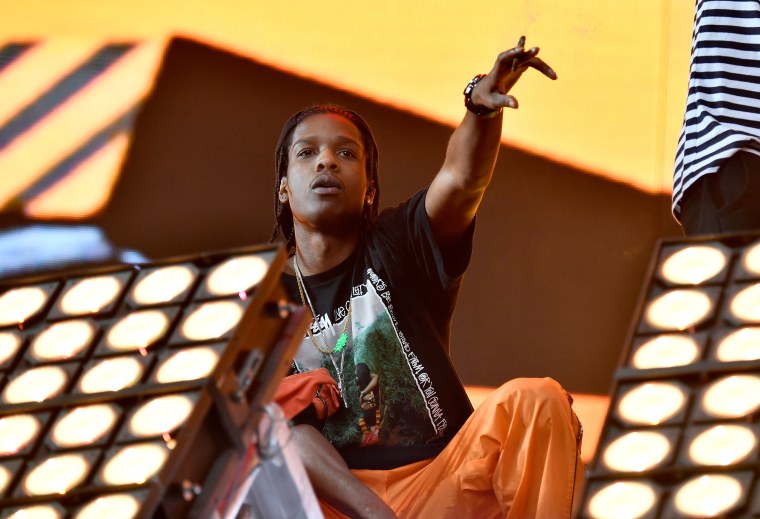 A$AP Rocky's detention in a Swedish jail continues as local authorities proceed with their assault investigation and an outcry calling for his release spreads across the globe. On Tuesday, the same day a Change.org petition calling for Rocky's release surpassed 600,000 signatures, TMZ shared an interview with Rep. Hakeem Jeffries of New York about Rocky's legal troubles, calling them "outrageous" and promising further action.
"The situation with A$AP Rocky is unfortunate, it's outrageous, it needs to be addressed," Jeffries told TMZ. "And you can expect that members of Congress, particularly those of us who are part of the Congressional Black Caucus, are going to continue to weigh in forcefully until A$AP Rocky is free."
Jefferies also promised more action from politicians beyond public advocacy, adding that "several members of Congress [are putting] pressure on the State Department so that the State Department can reach out to the government of Sweden so that we can turn this situation around." Jeffries, along with Reps. Andre Carson and Adriano Espaillat, will speak on Rocky's detention on the U.S. Capitol on Wednesday.
On Tuesday, the State Department issued a statement on Rocky's detention. "There are certainly some facts about the arrest and detention that raise concerns... We expect all governments, including Sweden, to treat American citizens fairly and with respect… We hope to see A$AP Rocky and his colleagues back on tour and reunited with friends and family soon."
Rocky was initially arrested on July 3. His detention came after posting video of himself and his entourage being harassed and followed by two men. Despite Rocky personally telling one of the men that he did not want to fight, video of a street brawl was later posted to social media by an onlooker.