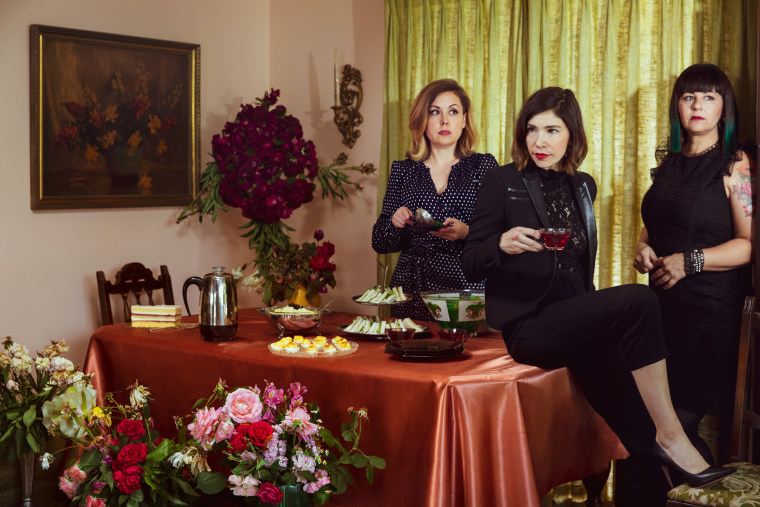 Sleater-Kinney's St. Vincent-produced ninth album, The Center Won't Hold, is still set for release on August 16, despite the sudden departure of the band's longtime drummer, Janet Weiss. We've already heard two songs from the album — "Hurry on Home" and "The Future Is Here" — and now the title track has landed. "The Center Won't Hold," the first song on the album, opens with industrial clanks led by Carrie Brownstein and opens up into a snarling, expansive rock song with Corin Tucker on lead vocals and Weiss driving things forward.
Brownstein gave her take on Weiss's departure in an Instagram comment yesterday. "What am I supposed to say?" she asked. "She left. We asked her to stay. We tried. It's hard and sad. She's left us with a job to do, a job we also expected and wanted her to be a part of. Her playing on this record is amazing and she's raved about this album to us and to Annie [St. Vincent]. But we have to keep looking to the future. Things change, even when those changes are hard and unexpected."
The FADER traveled to Portland to speak with the band before Weiss's departure. Read the full profile here and listen to "The Center Won't Hold" below.