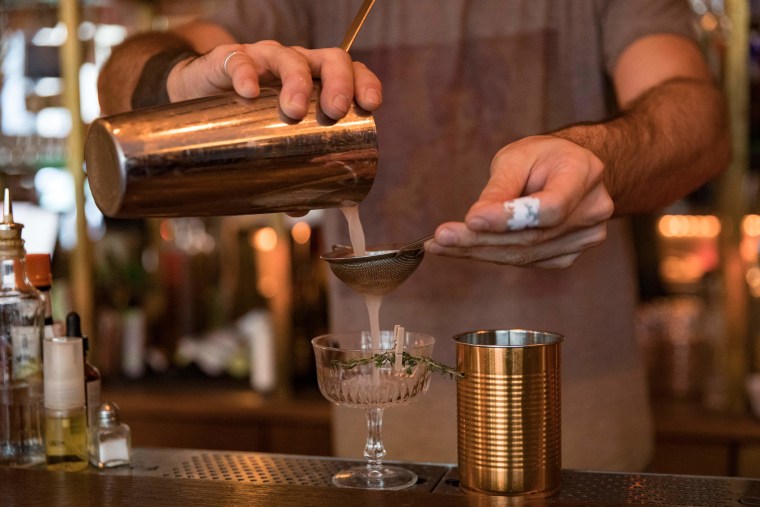 4th of July weekend was all about cognac cocktails. It's a bit later in the month now, and we're more feeling bourbon — perfect for midday sessions and late nights alike. The kind of bourbon you choose is up to you, but we tend to like classic brands like Bulleit Bourbon, Maker's Mark, Jack Daniel's, and Knob Creek.
Our favorite way to prepare bourbon is in a classic Old Fashioned — an old reliable cocktail that's hard to get wrong. When it comes to bitters, unless you can get boutique stuff, Angostura is a good bet; it's what most bartenders are likely to be using. We like an Old Fashioned because it balances sweetness and bitterness perfectly; put together over ice, there's nothing better. Find our recipe below.
Classic Old Fashioned recipe

2 parts bourbon
1/3rd part sugar syrup (or fine granulated sugar)
1/12th part bitters
a twist of orange peel
To prepare an Old Fashioned, place some ice into a short glass, followed by your sugar syrup and bitters. (If using granulated sugar, dissolve the sugar in the bitters before you add your ice.) Stir together, before adding your two parts bourbon. Stir to combine. Bend and press your orange peel over the drink to release the peel's oils before putting it in the drink. Enjoy!
Listen to The FADER's weekly playlist of songs you need in your life