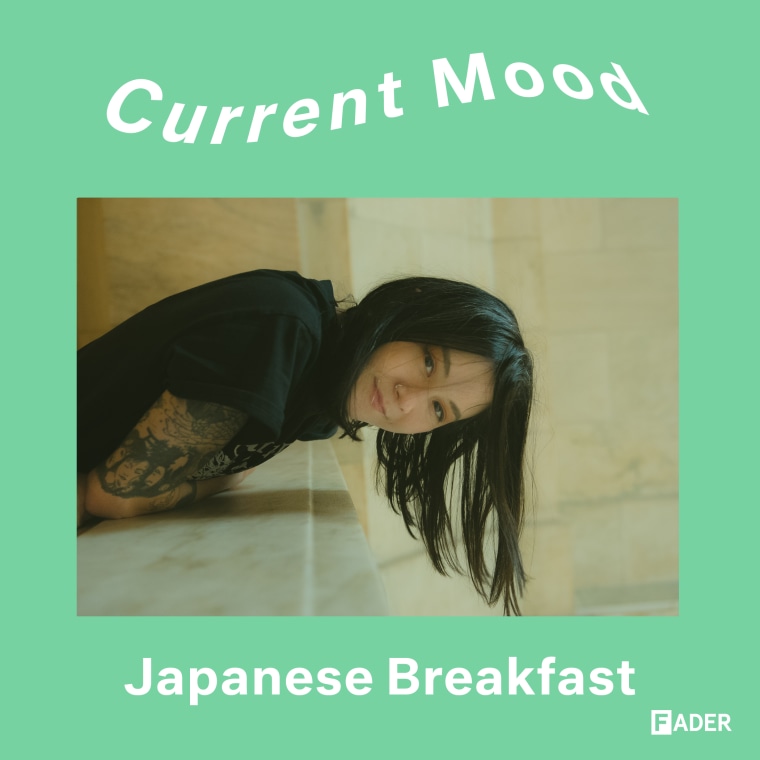 In our Current Mood series, we ask some of our favourite artists to curate a playlist according to a specific theme or mood of their choice. For Current Mood #006, Philly songwriter and producer Japanese Breakfast shares a playlist of the songs that got her through a recent bout of strep throat. Listen to past Current Mood playlists here.

Michelle Zauner has a gnarly tour schedule. It's only July, and the Philly-based producer and songwriter who records as Japanese Breakfast already has dates lined up to take her through to the end of November; earlier this year, she toured for most of January and February, a good chunk of April, and nearly all of May and June. It's a minor miracle that she gets it all done and still has the time to work on her memoir, Crying in H Mart. This all-or-nothing work ethic does create some casualties, though: after a week of continent-hopping earlier this year, Zauner found herself with a bout of strep throat.
"After flying from Seoul>Calgary>SF>NY within a week for a series of very exciting shows and projects, I finally returned home to Philadelphia with a case of strep throat," Zauner tells The FADER via email. "I'm almost happy I have it because a twisted part of me feels like I can finally relax, and grateful that my body pushed itself to its maximum limits before finally shutting down."
Naturally, for her instalment in our CURRENT MOOD series, Zauner put together a selection of tracks that help her chill out and forget about work for a second. The 11-track playlist spans FADER favourites (including Summer 2019 cover stars Alex G and Rosalía,) indie legends (Bill Callahan, Katie Dey,) and newcomers like Clairo and Aldous Harding. Listen above, and, as Zauner says, "enjoy some much needed summer time off."