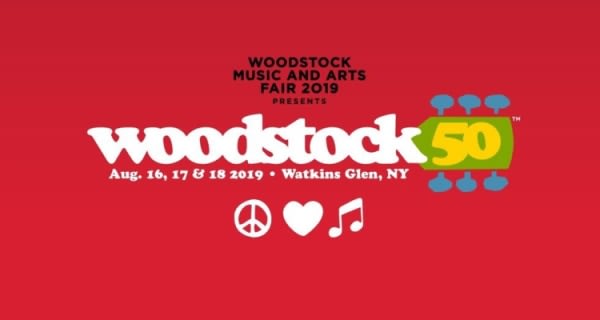 In case it hasn't been pretty obvious over the past few months, Woodstock 50 isn't happening. Today, the festival announced it has officially been cancelled. "We are saddened that a series of unforeseen setbacks has made it impossible to put on the Festival we imagined with the great line-up we had booked and the social engagement we were anticipating," co-founder Michael Lang wrote in a press statement.
The festival, which was due to celebrate the 50th anniversary of the iconic upstate New York gathering this August, has been plagued with trouble from the get-go — including a highly publicized dispute with lead investor Dentsu Aegis Network, the loss of numerous production partners and venues, and bizarrely enough, involvement with Donald Trump's personal lawyer.
Just last week, the festival seemed to be getting back on track, announcing that it had found a new venue at the Merriweather Post Pavilion in Baltimore — but many of the artists on the original lineup were contractually unable to follow through with the sudden change. "Due to conflicting radius issues in the DC area many acts were unable to participate and others passed for their own reasons," Lang continued in his statement. "I would like to encourage artists and agents, who all have been fully paid, to donate 10% of their fees to HeadCount or causes of their choice in the spirit of peace."