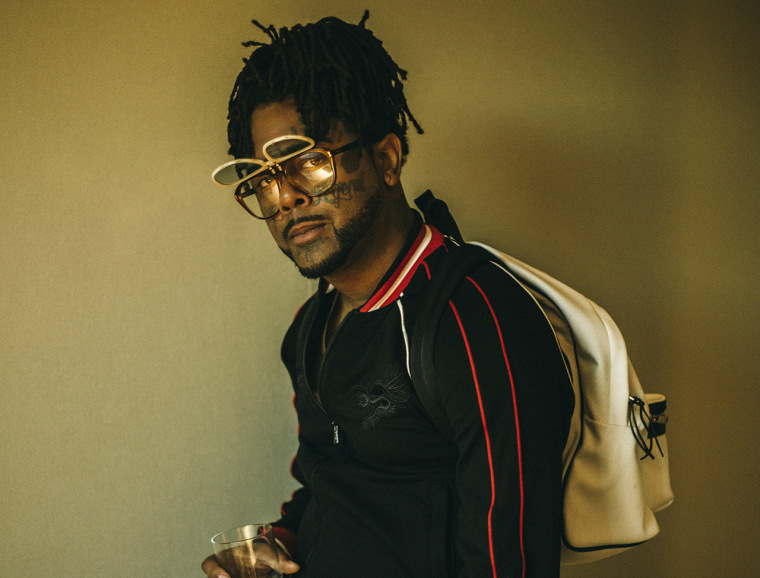 Last spring, 03 Greedo was sentenced to 20 years in prison on drug and firearm charges. Despite the grim length of his sentencing, Greedo remained adamant about his career, promising fans "plenty music will be released while I'm gone." Now, in a new interview from behind bars, Greedo has revealed just how much material he's got in the vault, and frankly, it's astounding: over 30 albums and more than 3,000 songs. "But the way the music is released now, some of the albums will just be broken down as singles or loosies," he tells Complex.
Greedo says he prepared for his time by honing in on the athleticism of making music "like how LeBron James and Kobe Bryant just love the game and want to show out." He goes on to say that he would "record anywhere... Sometimes it was in studios, but there were times I recorded in my cousin's closet in L.A., because that's where I did my biggest songs. Once Wolf of Grape Street dropped, I would go record with Migos at their session. Then with Uzi at his, then with Ty Dolla $ign, all in the same day. I recorded in all of the big studios in Los Angeles, New York, and Atlanta."
Greedo's already shared an impressive quantity of new material in the year since he's been incarcerated. In April, he and Mustard dropped Still Summer in the Projects. Most recently, back in June, he dropped "Can't Fuccin Believe It" and "Look Bitch," the latter of which is the first off a collaborative project with producer Cardo. "We actually have a whole album called Greedo Got Wings in the cut," Greedo told The Fader. "I'm waiting to get back to drop that. We have like 8-10 songs done but we're trying to do like 20 more."