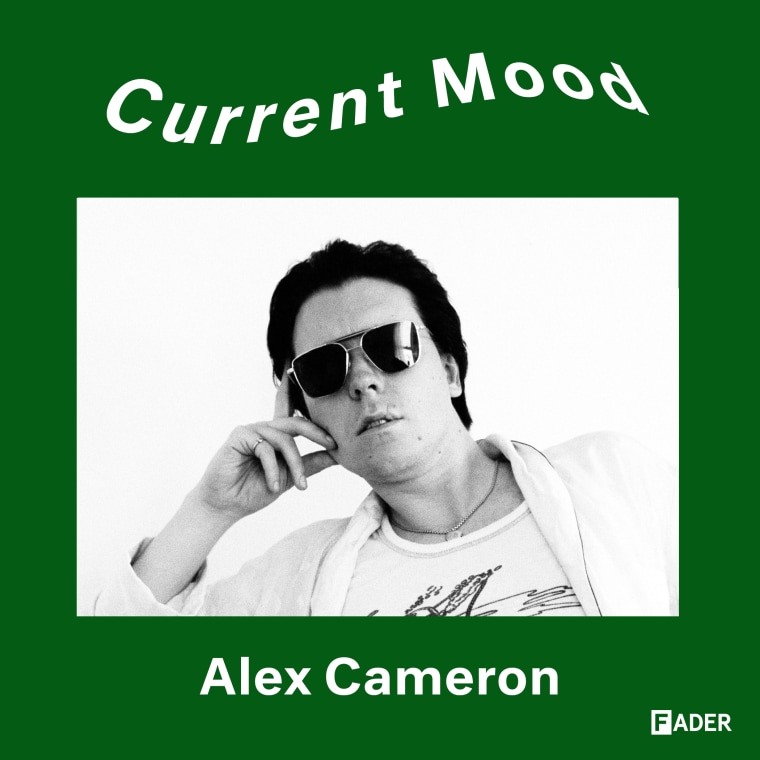 In our Current Mood series, we ask some of our favourite artists to curate a playlist according to a specific theme or mood of their choice. For Current Mood #012, Australian sleaze king Alex Cameron shares a playlist for you to break up or break down to. Listen to past Current Mood playlists here.
Australian sleaze-balladeer Alex Cameron's upcoming third record Miami Memory finds the musician in peak domesticity mode. May's lead single "Miami Memory," ultra-specific raunch aside, was really quite a sweet ode to domestic life. In a statement alongside the album's announcement, Cameron wrote "These are true stories, of actual events. Specific but never esoteric. And graphic but never offensive. Miami Memory is the story of a couple balancing sex with contemporary family values."
On the flip side, Cameron still seems very comfortable and understanding of the realities of love; so much so, in fact, that he's prepared a CURRENT MOOD playlist for us that, in its ideal listening state, would soundtrack a breakup or a breakdown, whichever takes your fancy more. Opening with Climax Blues Band's "Couldn't Get It Right" and including songs by Annie Lennox, Weyes Blood, Tina Turner and Bonnie Raitt, it slaps even if you don't feel like having a breakdown at this particular moment. "This is a playlist to soundtrack your break-up, or maybe your breakdown," Cameron told The FADER via email. Listen to Alex Cameron's Breaking Up and Breaking Down playlist above, and preorder his new record Miami Memory here.
Listen to The FADER's weekly playlist of songs you need in your life