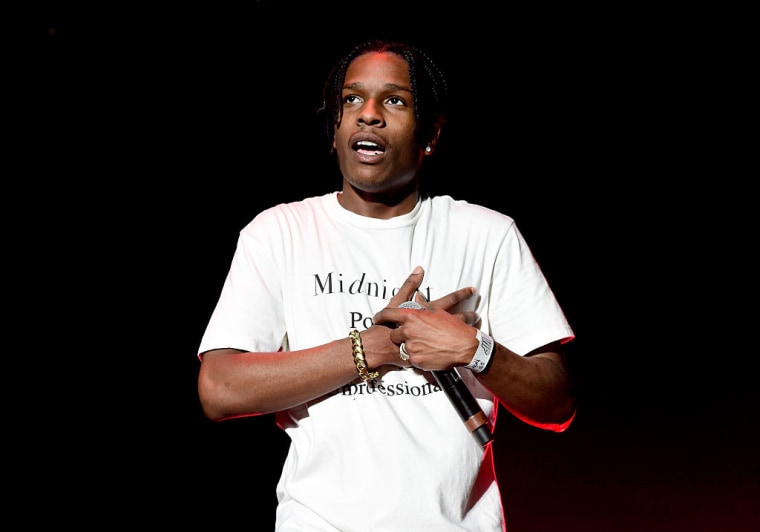 A$AP Rocky has been found guilty in his assault trial in Sweden, the New York Times reports. He and two members of his entourage will not receive jail sentences, however, having already spent over a month in a Swedish detention center.
The judges reportedly decided that Rocky had already served enough time in jail and gave him a two-year suspended sentence. It was decided that the rapper's claim that he, alongside assosciates Bladimir Corniel and David Rispers, had acted in self-defense when they punched and kicked 19-year-old Mustafa Jafari was not convincing.
"The assault has not been of such a serious nature that a prison sentence must be chosen," the court said in a statement. "The defendants are therefore sentenced to conditional sentences."
A verdict was delivered at Stockholm District Court on Wednesday morning. The rapper was not in the country, however, having returned to the U.S. on August 2.
Rocky pleaded not guilty after being arrested on suspicion of assault on July 3. He was deemed a flight risk and kept in jail for a month ahead of the trial.
The assault case became an international incident when President Trump got involved, defending Rocky on Twitter and criticizing the Swedish government over his treatment. Trump was made aware of the case after being it was brought to his attention by Kanye West and Kim Kardashian.
Listen to The FADER's weekly playlist of songs you need in your life