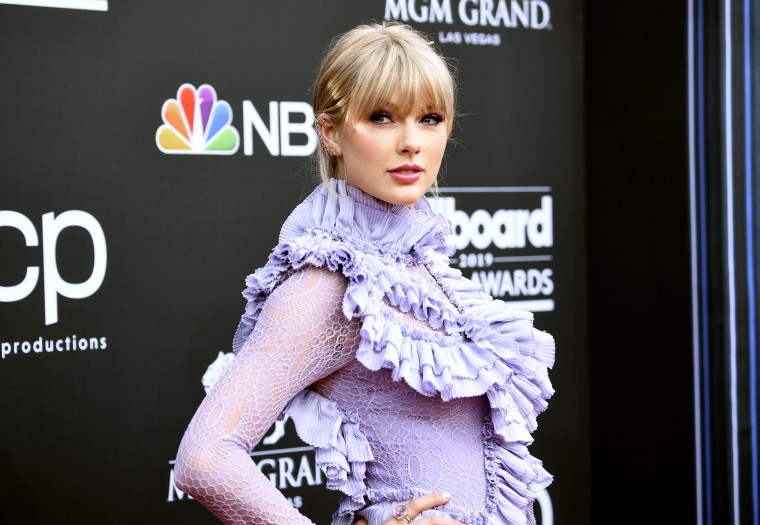 In an interview with Good Morning America on Thursday, Taylor Swift expanded on her decision to re-record her early albums after the masters were purchased in June by Scooter Braun.
The comments began after Swift told host Robin Roberts that her upcoming seventh album Lover would be the first project she owned entirely. Asked by Roberts if previous reports about her re-recording her albums are true, Swift said: "Yeah, that's true and it's something that I'm very excited about doing because my contract says that starting November 2020, so next year, I can record albums one through five all over again."
She continued: "I'm very excited about it... because I think that artists deserve to own their work. I feel very passionately about that." Watch the full interview below:
Swift denounced the sale of her first six album's masters to Braun soon after the $300 million deal was announced. "I learned about Scooter Braun's purchase of my masters as it was announced to the world," she said in a statement. "All I could think about was the incessant, manipulative bullying I've received at his hands for years."
Lover, Taylor Swift's new album, will be released on August 23 via Republic. She'll open the 2019 MTV VMAs on Monday, August 26 with a performance.