Leak This
How online communities forming around stolen rap music are creating a new age of leaks at the expense of the artists they stan.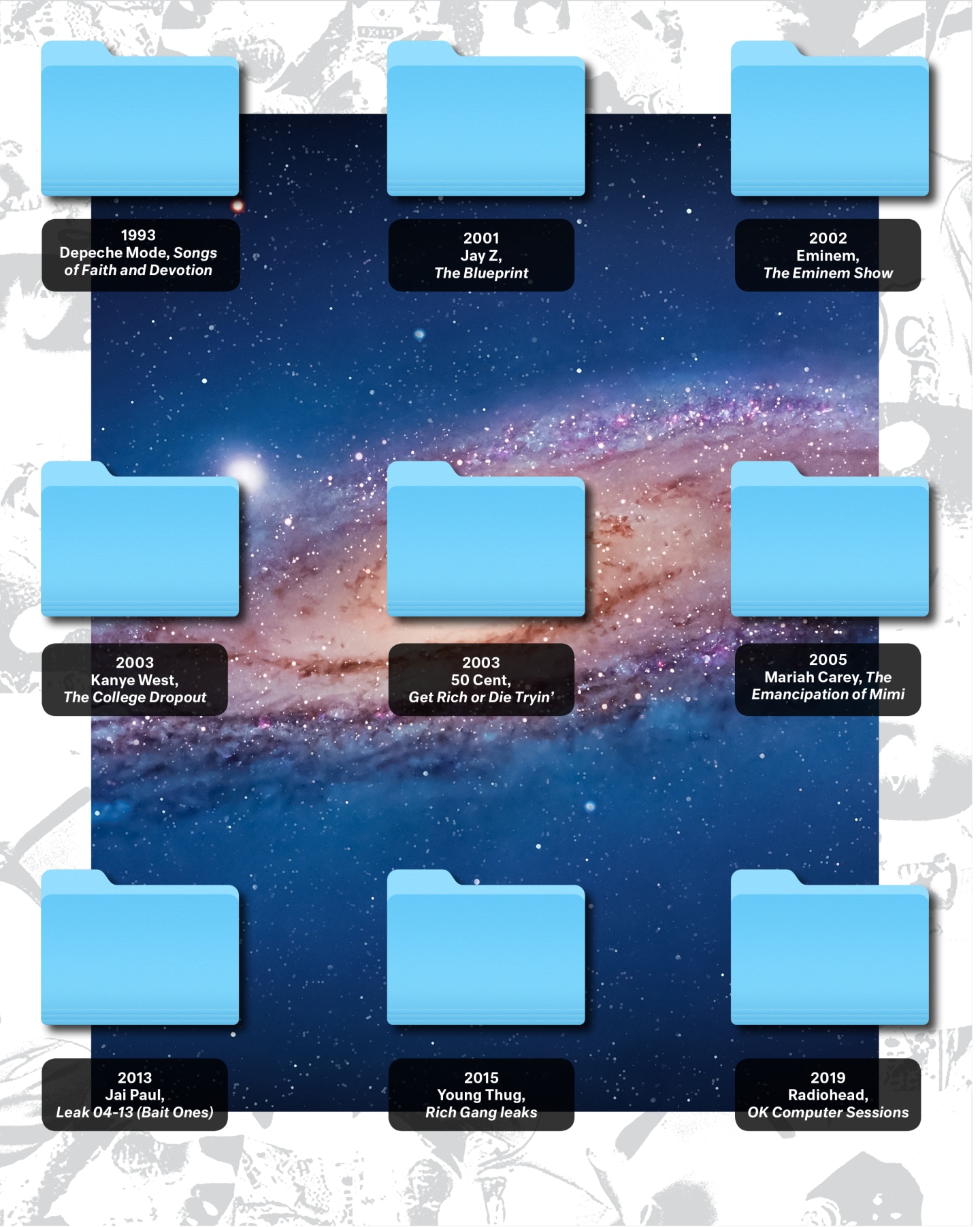 This past June — six years after a collection of his stolen demos were infamously uploaded to Bandcamp — the enigmatic British avant-pop artist Jai Paul reemerged with two new songs, an official release of the demos, and a letter. "I wanted to use this opportunity to share a little information about what happened regarding my music in April 2013," he wrote, explaining that he was woken up in the middle of the night to news of the leak. There was a police investigation that led to arrests, and while he'd planned to finish and release many of the songs, the long-term effects caused "a breakdown of sorts." Through therapy, he explained, he was recently able to process what happened and consider entering back into a public relationship with his fans and his music. "It was very difficult to deal with," he wrote. "I felt...like no-one else seemed to view the situation in the same way I did: as a catastrophe."
Less than a week after Paul's return, around 40 songs leaked from some of rap's biggest names, including Young Thug, Playboi Carti, Future, and Quavo. According to posts on the rap-focused leak forum leakth.is, a little-known user claimed to have over 50 Young Thug songs for sale, and two other prominent leakers seemingly decided to unload their own personal vaults. The leak made a few minor headlines and, outside of Thug and Carti's online fandoms, went under the radar — but the users on leakth.is celebrated the massive haul. In a thread titled "June 6 - A Day That Will Go Down In History," one user commented, "We just witnessed some crazy shit boys."
As of this writing, over 100 Young Thug songs, around 20 Playboi Carti songs, and around 20 Lil Uzi Vert songs have leaked since January of this year. All three rappers are preparing the release of long-awaited albums (So Much Fun, Whole Lotta Red, and Eternal Atake, respectively), and the leaks have likely included songs that were meant for these albums. Perhaps because all three artists are widely known to record so prolifically, there seems to be a lingering perception that the theft and distribution of their unreleased music is less important than, say, the leaks of Jai Paul's demo in 2013 or Radiohead's OK Computer sessions this past June. But leaked music seems to disproportionately plague today's rap stars at a high volume and at great cost, delaying their albums, screwing over their producers, and weakening their ability to make money off their own work.
Unreleased music has been leaking online since the beginning of the Clinton administration. As Steve Knopper describes in his 2009 book Appetite for Self-Destruction, Depeche Mode's 1993 album Songs of Faith and Devotion leaked in online chat rooms. But the introduction of the MP3 in 1995 and the turn-of-the-millennium launch of peer-to-peer file sharing networks like Napster and Limewire opened the floodgates, while MP3 piracy groups — known as "warez" groups — filled in the gaps between the compromised music industry and the casual Napster downloader.
One of these groups — Rabid Neurosis, or RNS for short — was extremely prolific at leaking albums, largely due to Dell Glover. He was an employee at a CD manufacturing plant in North Carolina responsible for pressing Universal Music Group's catalog, and as recounted by Stephen Witt in his 2015 book How Music Got Free, he helped RNS leak thousands of albums, organizing a smuggling ring to get CDs out of the plant and onto the internet. Before he was indicted by the F.B.I. in 2007, Glover managed to leak some of the biggest albums of the decade, including Eminem's The Eminem Show, Jay Z's The Blueprint, Mariah Carey's The Emancipation of Mimi, 50 Cent's Get Rich or Die Tryin', and Kanye West's College Dropout.
More than a decade later, full albums rarely leak. Physical releases are a fading memory in the marketplace, and streaming has cut many steps in the supply chain. But users still upload leaked songs to leakth.is on a regular basis, and the forum — founded in 2018 by former moderators from a Kanye West leaks subreddit — has become the logical evolution of other recent forums, such as MP3 download site atrilli and Reddit communities dedicated to securing unreleased music by specific artists. But leakth.is is unique in its streamlined focus; its primary function is as a platform for buying and selling leaked songs. It's also got a sizeable following: in a post celebrating its one-year anniversary this past May, a site administrator wrote that the forum had over 70,000 members.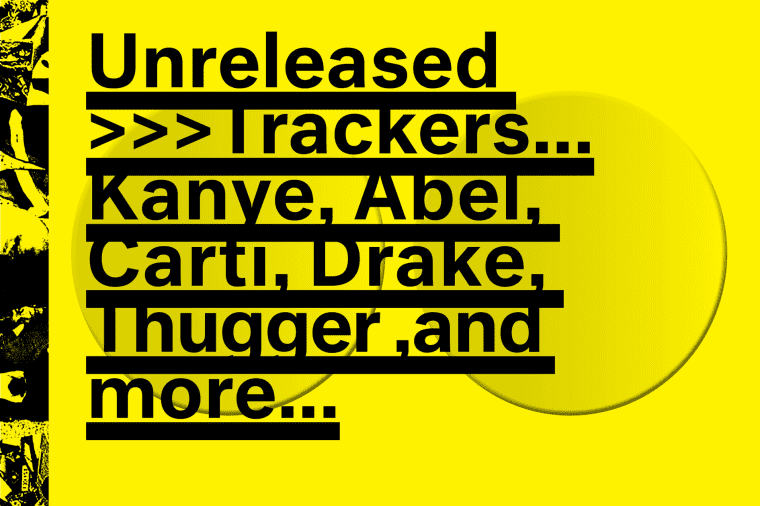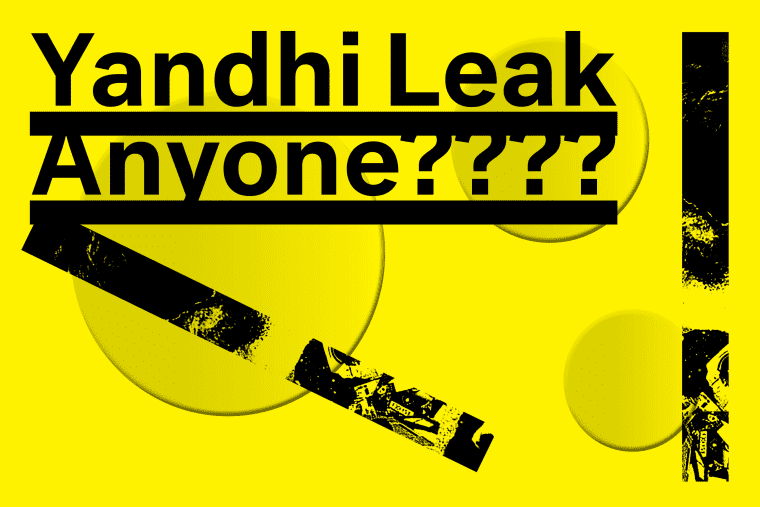 Posts on Reddit and leakth.is suggest that the people involved with the theft and distribution of unreleased rap songs are using disturbing and highly invasive hacking methods. One increasingly common tactic is "SIM swapping," which involves obtaining a potential victim's cell phone number and other basic pieces of personal info. A hacker will then convince a cellular company to switch a phone number to their own SIM card — granting access to that number's text and audio messages, as well as any account connected to that phone number through intercepting two-step verification messages.
Hackers often take stolen music to the marketplace boards on leakth.is and fandom-specific servers on free chat site Discord, where the files are auctioned off through a middleman in a crowdfunded "groupbuy," or sold privately and "vaulted" for personal enjoyment. There's an obvious financial incentive, but — like the "warez" groups, who often attached text signatures to tag their releases — clout is a factor as well. Aside from the endorphin rush of being "first," building a reputation as a source of unreleased music can mean access to other leakers' vaults, along with a position of power on the forums. Leakth.is administrators reward the platform's most useful members with points and badges next to their avatars; after a significant leak, like the one on June 6, other users flood members' profiles with thanks, praises, and goat emojis.
Over the last several years, few have earned more notoriety in the rap leak scene than SpirDark. As I reported in April, members of a Discord server crowdfunded $2,500 in total on Venmo and CashApp to pay the user for two unreleased songs by Lil Uzi Vert; previously, SpirDark had taken credit for the leak of over 20 songs from artists in the TDE camp in 2018, as well as the hack of Frank Ocean's official Tumblr. When I messaged them at the time of the Uzi leaks, they claimed that they'd obtained the stolen files from someone in Uzi's camp — but when I asked for evidence that could confirm this, they responded that "no more uzi songs will be leaked" and ceased communication.
"As long as there's a demand for unreleased music, the most rabid fans will find ways to get their hands on it by any means."

Platforms like leakth.is, as well as the adjacent sites its users rely on to host the audio files that surface on the platform, have found ways to circumvent the music industry's rigid pivot to digital streaming platforms. Over the past five years, streaming has allowed rap to take hold in the music industry what it had already been to the listening public: the most consumed genre in the country. Despite this, many mixtape titles still aren't available to stream. Slime Season and Slime Season 2, the projects cobbled together out of Young Thug's infamous Rich Gang leaks in 2015, are absent from Apple Music and Spotify in their complete forms. Similarly, the mixtapes that made Lil Wayne's career in the late-aughts — Da Drought and Dedication series' — now only exist in a digital gray area: unofficial uploads on YouTube.
A recent MusicWatch study suggests that piracy is on the rise again, thanks to sites that rip downloadable audio from YouTube, Apple Music, and Spotify. Clearly, the most dedicated online fans are willing to pay for unreleased songs they've never heard before, but they're also finding ways to exploit holes in the existing structure to listen to whatever music they want on whichever platform they want.
Three weeks after the June 6 leaks, the unreleased Playboi Carti songs — "Molly," "Toke Shit," "Green and Purple," "Arm and Leg," and "Shawty in Love" — appeared on the rapper's official Apple Music page. In an interview with Complex, the person who claimed to have uploaded the songs to the streaming service said that they did so through independent music distributor DistroKid. "It will keep happening because there are die-hard fans of the artists out here," they said. "It's just the nature of things." This wasn't the first time Playboi Carti's leaked music at been made available to stream; a month prior, the leak of Young Nudy and Carti's "Pissy Pamper" was uploaded under a different title with a fake artist name, quickly shooting to the top of Spotify's US Viral 50 chart. In both cases, the songs were quickly removed. But a cursory dig through Apple Music and Spotify still shows recent leaks from Uzi, Carti, and Thug available to stream.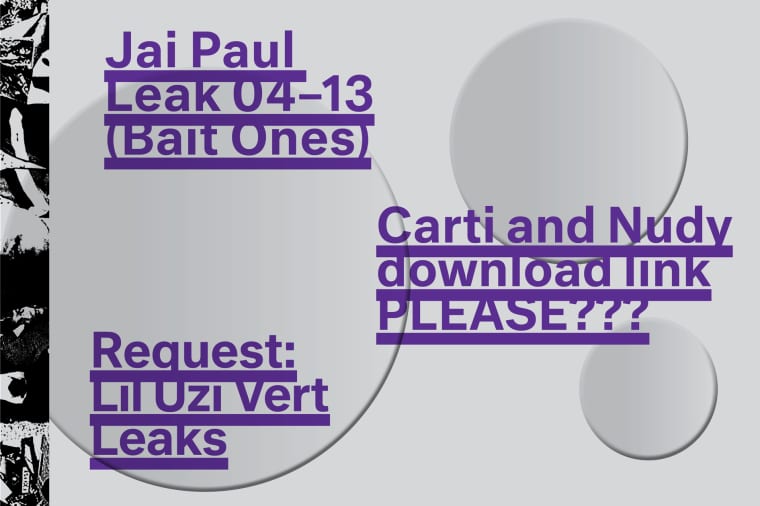 The music industry is already taking steps to crack down on this new leak scene. In May, the Recording Industry Association of America named file-hosting site DBR.ee — the main website used to host audio files on leakth.is — in a subpoena and the site was subsequently shut down. After the leaked Carti songs found their way to Apple Music in June, DistroKid announced a new service allowing artists to "preemptively register" their audio, in order to prevent unauthorized uploads.
Among other possible solutions, It's hard not to wonder what would happen if artists like Uzi, Carti, or Thug set up their own sites where fans could crowdfund to unlock new songs. Maybe this would forestall future hacks while still providing the most dedicated online communities a lane to collectively participate. At the very least, labels need to ensure that their artists, and the producers they work with, are taking every step to appropriately protect their music. If leaks continue at this pace in rap, it would seem obvious to hire cybersecurity personnel to update passwords, encrypt files, and generally keep track of how the most valuable data is being stored. But there are no clear solutions to leaks. As long as there's a demand for unreleased music, the most rabid fans will find ways to get their hands on it by any means.
The new leak culture has created undoubtedly adversarial relationships between these artists and their most die-hard fans. After the June 6 leaks, Playboi Carti expressed his frustration on Instagram. "Hacked… I haven't released anything," he wrote. "I hate leaks." During a festival date in Chicago later that month, he performed "Neon," an unreleased song that had leaked in May. According to fan videos from the show, Carti seemed to notice that people in the crowd already knew the words. After his DJ cut the music, he turned to his fans and asked, "How the fuck y'all know that song?"