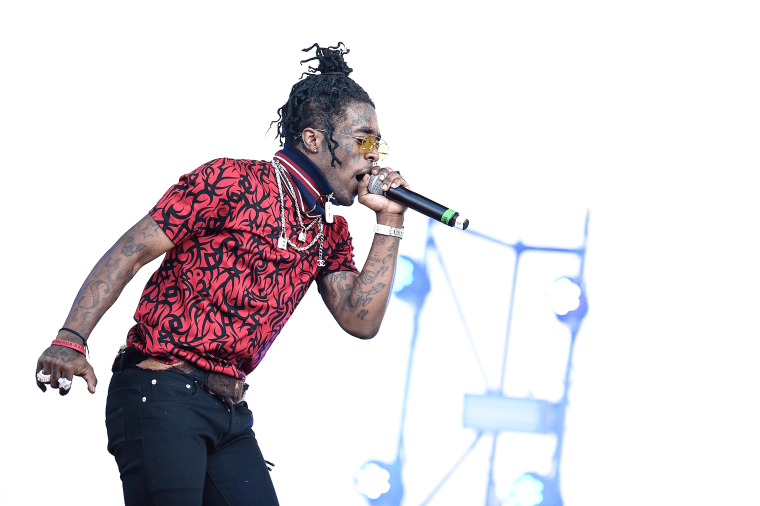 On Sunday, members of a Discord server called "Groupbuys" raised $1,250 on CashApp and Venmo to buy an unreleased song by Lil Uzi Vert. Usually, the free voice and text messaging app is used to discuss video games, but the members of this Discord server — which number over one thousand as of this writing — had one goal in mind: get their hands on unreleased music.
The song they purchased, which has since been uploaded all over YouTube and SoundCloud, is being called "Money Keep Coming"; the Philadelphia rapper had performed it at recent shows and suggested that it would appear on his long-awaited Eternal Atake album, a project fans have been anticipating for close to two years. On Monday, the members of the Discord channel repeated the same crowdfunding process, raising another $1,250 to buy another unreleased Uzi song.
The source of these leaks, and the person receiving these crowdfunded payments, appears to be a Discord user going by SpirDark. Writing in the channel, they claimed to have multiple folders full of Pro Tools sessions with unreleased Lil Uzi Vert music. Their avatar on Discord is a screenshot from a 2016 video in which Lil Uzi Vert finds and confronts a man who had allegedly been hacking him and releasing his music. This past February, Frank Ocean's Tumblr was hacked with posts requesting payment for unreleased music. "SpirDark . 2019 Comeback (soon). Nobody is safe," the post read. "Email me if you're interested in buying unreleased Frank songs. spirdark@protonmail.com."
When I messaged this user on Discord, they initially wouldn't "confirm or deny" being the same person who had been behind the 2016 Uzi hacks or the recent Frank Ocean hack. They claimed that they received the files from Lil Uzi Vert's camp but, when asked if they had any way to verify this, responded, "im [sic] not spirdark" and said that "no more uzi songs will be leaked." Their account has since been deleted from the server.
These leaks have come at a crucial time for Lil Uzi Vert. Amid an ongoing public dispute with his label, the rapper released a new song and video titled "Free Uzi" on Thursday. The song briefly appeared on Apple Music and Tidal before being removed due to copyright concerns. The leaks of these two songs, which were both believed to have been on Eternal Atake, may mean that the album will be further delayed. After the first song leaked on Sunday, Uzi appeared to post and delete an Instagram Story, writing, "Everytime something leak you know everything takes longer ....so have fun."
When asked whether or not these leaks would affect the album's release date, a representative from Generation Now told The FADER, "It doesn't affect anything at all. When Uzi turns the album in, we will put it out."
A representative for Atlantic Records was not immediately available for comment.