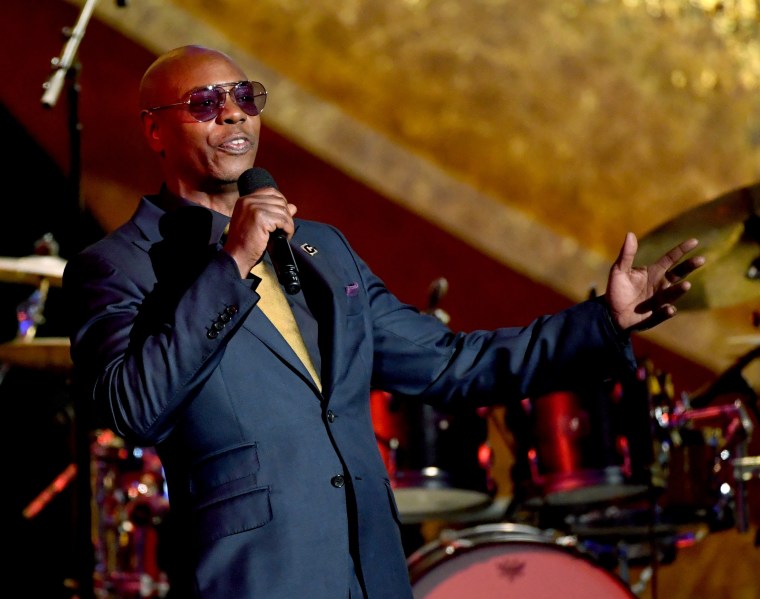 Dave Chappelle's new Netflix stand-up comedy special Sticks & Stones premiered on Monday. During his routine, Chappelle says he does not believe Wade Robson and James Safechuck, two men who accused Michael Jackson of childhood sexual abuse in this year's HBO documentary Leaving Neverland.
Chappelle began his comments with "I don't believe these motherfuckers." Read on below, via Pitchfork:
I don't think he did it. But you know what? Even if he did do it.... You know what I mean? You know what I mean? Eh... I mean, it's Michael Jackson. I know more than half the people in this room have been molested in their lives. But it wasn't no goddamn Michael Jackson, was it? This kid got his dick sucked by the King of Pop. All we get is awkward Thanksgivings for the rest of our lives.
Chappelle's bit added that Jackson's case was strengthened by denials made by Macaulay Culkin, who has said he was not abused by Jackson during their frequent association in Culkin's childhood. "Think about that shit," Chappelle says. "You know... I'm not a pedophile. But if I was... Macaulay Culkin's the first kid I'm fucking, I'll tell you that right now. I'd be a goddamn hero. 'Hey, that guy over there fucked the kid from Home Alone. And you know hard he is to catch.'"
Both Wade Robson and James Safechuck issued statements to TMZ in response to Chappelle's material. "I'm heartbroken for all those children who look to see how they will be received when they finally find the courage to speak out about their sexual abuse," Safechuck said. "I just want to reach out to other survivors and let them know that we can't let this type of behavior silence us. Together we are strong."
Robson said: "He can say whatever he wants. It reveals him, not us." Vince Finaldi, Robson's lawyer, added: "Although Mr. Chappelle is entitled to his opinions, however misinformed they may be, it's unfortunate that he has chosen to use his platform to shame sexual abuse victims, and spread his ignorance of sexual abuse and the way it is perpetrated upon children, in an attempt to resurrect his career."