Daniel Russell respects a good spectacle. The 26-year-old director has put forth impressively glossy music video work for artists as diverse as Kelly Clarkson, Cardi B and Offset, Jason Derulo, and Gucci Mane. A protégé of music video heavyweight Dave Meyers, Russell brings a uniquely big-picture approach to the modern pop video, infusing his visuals with the colorful glee and thoughtful extravagance of the early-aughts music videos of his youth.
Russell's stylized videos bring a youthful enthusiasm to the luxurious pedestal of video opulence that's faded as video budgets have declined, and his confident vision has led to two of the best music videos of the year: the decadent Y2K nostalgia of Normani's "Motivation" (co-directed with Meyers), and the brilliant triumph of Missy Elliott's "Throw It Back." We chatted with the director about his budding career, the struggle to put money on the screen in a post-streaming musical landscape, and the allure of nostalgia for the 2000s.
How did you start working in music videos?

I moved to LA — I drove my mom's gold Honda Odyssey minivan across the country. I'd just graduated from film school and was trying to find a job, but I couldn't find one. After waiting tables and registering my car for Uber, I found a listing for an assistant position for a music video director. It turned out to be with Dave Meyers, who's one of the greatest music video directors of all time. I started working for him in 2015 and learned about how videos were made. As time went on, I made it very clear that I was interested in the creative side of things, and when we ended up discussing creative concepts, we clicked. We ended up doing a lot of videos together during that time.
What was your relationship with the medium growing up?

I've always loved music videos — I was born in the '90s and lived through what I consider to be the height of music videos. I didn't realize the impact videos had on me until I began to think of all my favorite songs, artists, images — they all came from music videos.
What draws you to the '00s era of music videos?

I was in middle and high school during that decade, so that time was extremely impactful for me culturally in terms of what I was exposed to and grew up with at that time. Normani and I are close in age, so we shared that love of that era that Dave Meyers created. I can't tell you how wild it felt to have my name next to his. The early 2000s were the peak of music videos. Before piracy and streaming crashed the industry, you had those really big budgets, and with that came some really big, fresh ideas.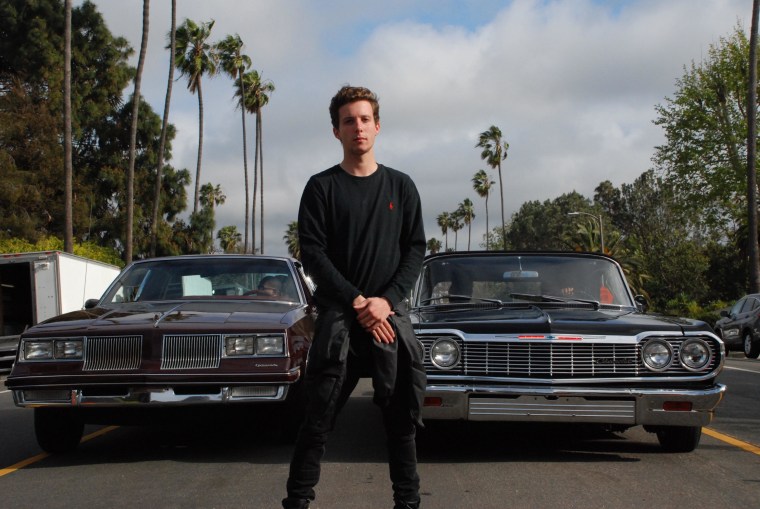 How do you feel about your place within the current music video landscape of lower budgets, simplified concepts, and lo-fi aesthetics?

When you're forced to pull back on budget and you have nothing except for a camera, you have to be innovative in a very different way. There's more than a fair share of incredible videos in that low-budget, high-creativity realm. For me, though, it's not as much about budget as it is the desire to do really big things. I want to make things look big, flashy, and expensive — like events. Those images from the early 2000s were big ideas and with as high of a budget as possible — every single dancer had a custom outfit! You can do a great idea with every dancer in the denim they have in their closet, but if you can bring on June Ambrose and give her room to create, that's just something you can't do with a Canon 5D.

While working with Missy, how did you try to continue her visual legacy?

It was a daunting task. She's the most iconic music video artist of all time. How do you even get anywhere close to that? I cannot understate how much she cares about her videos down to every last detail. It's extremely inspiring especially being a kid from the same part of Virginia as she is. That's what we initially bonded over, and we worked on the creative for months before we even got to set. She's relentlessly pushing the vision further and further. For my part, I just tried to swing for the fences.
It's tough, because Missy has pretty much done everything at some point. Her visual catalog is so diverse and overwhelmingly unique. She also has an encyclopedic memory of pretty much any big video ever, and she'll call you out if anything that you're pitching has been done before. She wants to be unique, avant-garde, and original, and that's an awesome and difficult task to take on. We kept in mind the nature of the song "Throw It Back" and aimed for a subtle homage to what has been. For Missy, throwing it back doesn't mean the same thing —she exists in the year 3000. So if we're going to be throwing it back, we aren't talking about the 2000s. We're talking about, like, 2900 [Laughs].