FKA twigs announces second album MAGDALENE
Twigs's first album in five years is out in October.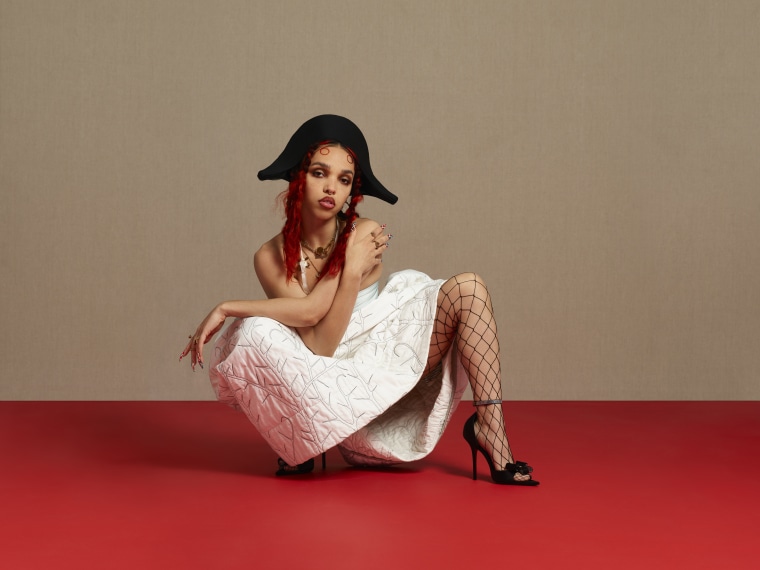 FKA twigs has confirmed details of her new album. MAGDALENE is out on October 25, via Young Turks. A video for new single "holy terrain," featuring Future plus production from Jack Antonoff and Skrillex, is due later today.
MAGDALENE is the follow-up to twigs's 2014 debut, LP1 and her first major release since 2015 EP M3LL155X. "cellophane" from the album was released in April.
MAGDALENE tracklist:
"thousand eyes"
"home with you"
"sad day"
"holy terrain" ft. Future
"mary magdalene"
"fallen alien"
"mirrored heart"
"daybed"
"cellophane"
twigs, who has become a tabloid fixture in recent years following high-profile relationships with actors Robert Pattinson and Shia LaBeouf, recently told i-D about finding solace in Mary Magdalene's story. "I used to laugh to myself about how, as a woman, your story is often attached to the narrative of a man," she told the magazine.
"No matter what you're doing or how great your work is, sometimes it's as though you have to be attached to a man to be validated. I'd felt like that at times. And then I started to read about Mary Magdalene and how amazing she was; how she was likely to have been Jesus's best friend, his confidante. She was a herbalist and a healer, but, you know, her story is written out of the bible and she was 'a prostitute'. I found a lot of power in the story of Mary Magdalene; a lot of dignity, a lot of grace, a lot of inspiration."
Last week twigs announced a series of MAGDALENE tour dates. The headline tour hits North America in November.
MAGDALENE artwork