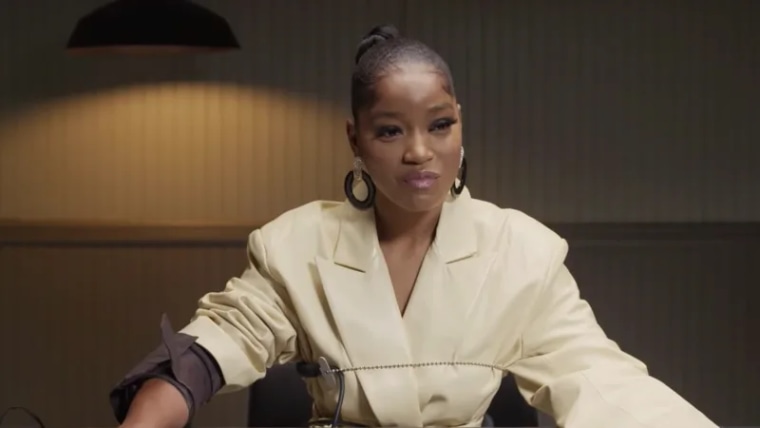 If you have had access to social media in the past week then you'll know that Keke Palmer not recognizing Dick Cheney is the gift that keeps on giving. The clip from a Vanity Fair video, in which the Hustlers star took a lie detector test, has gone viral in a major way and left us all saying "Sorry to this man."
When someone asks me about the guy I called "the love of my life" two weeks ago. pic.twitter.com/ozpiYoGhlI

— Sorry to This Man. (@TatyanaJenene) September 14, 2019
Naturally, as the star of a movie about making money while you can, Palmer is selling official meme merch. You can now buy a "Sorry To This Man" t-shirt from Palmer's site. The shirt comes with a picture of her face the moment she owned up to her Cheney erasure, too. Check it out below.
this for all y'all sorry asses. Including me 😭🥴 available now! https://t.co/hKaEe2XQBE pic.twitter.com/6pegIM1QR9

— Keke Palmer (@KekePalmer) September 19, 2019
Hustlers has proven a major box office hit, giving Jennifer Lopez Oscar buzz and the biggest opening weekend figures of her career to date.
Listen to The FADER's weekly playlist of songs you need in your life