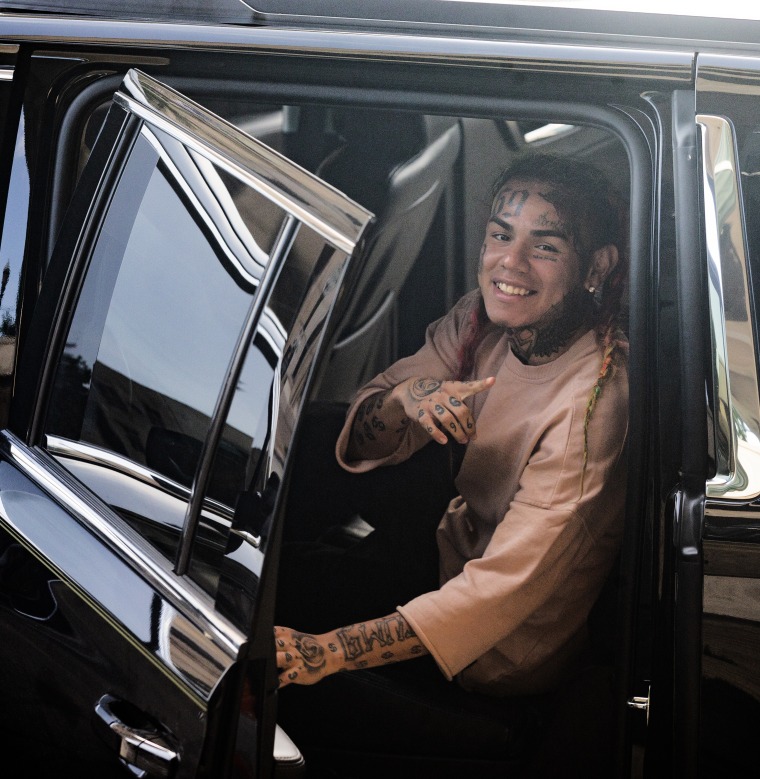 Federal prosecutors are considering the option of sending Daniel Hernandez a.k.a. 6ix9ine to witness protection, The New York Times reports. 6ix9ine is currently testifying against Anthony "Harv" Ellison and Aljermiah "Nuke" Mack in a federal racketeering trial against the Nine Trey Gangsta Bloods.
6ix9ine's testimony comes after pleading guilty to numerous federal charges, including racketeering, in January. He faces 47 years, but his testimony could keep him from prison time.
The possibility of witness protection for 6ix9ine may seem impossible thanks to the combination of his internet notoriety, music career, and well, his face. However, former F.B.I. official Jay Kramer told the Times that such an option wouldn't be impossible. "Despite how connected we are, and the appetite for social media content in this country, there are places where, if this kid gets a haircut and wears normal clothes, no one would know or care who he is."
The Times notes that it is "unlikely" the witness protection program would cover the cost of removing 6ix9ine's many tattoos.
For a complete timeline of 6ix9ine's legal issues, click here.
6ix9ine's testimony last week consumed the hip-hop world. On the stand, the rapper claimed Diplomats rapper Jim Jones, Trippie Redd, and Cardi B were all gang members.