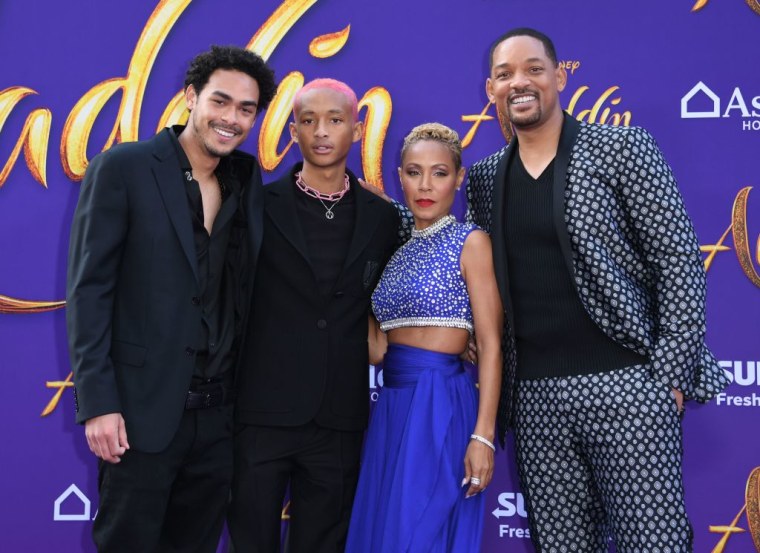 Will and Jada Smith have revealed that they staged what they described as an "intervention" after son Jaden began skipping meals. The revelation came in the latest episode of Red Table Talk, the weekly chat show hosted by the family on Facebook Watch.
During a wide-ranging conversation about food and eating habits, Will admitted to "[eating] food like an addict" and recently getting to his heaviest weight ever while relaxing on holiday. Jada responded to this by saying she and Jaden were completely different in that regard and that they both find constantly eating "uncomfortable."
The pair then said that they had to intervene after son Jaden changed to a vegan diet and began eating meals as little as once a day. They claimed he wasn't "getting the nutrients" and was looking grey and "wasting away" as a result. "We realised he wasn't getting enough protein," Jada said. "He just looked drained. He looked depleted."
Jaden, who was also in the conversation alongside sister Willow, said he has since switched to again to being a vegetarian. "I'll go vegan for a week or so," he said, "but for the past year I've been vegetarian."
You can watch the full episode of Red Table Talk here.
Listen to The FADER's weekly playlist of songs you need in your life