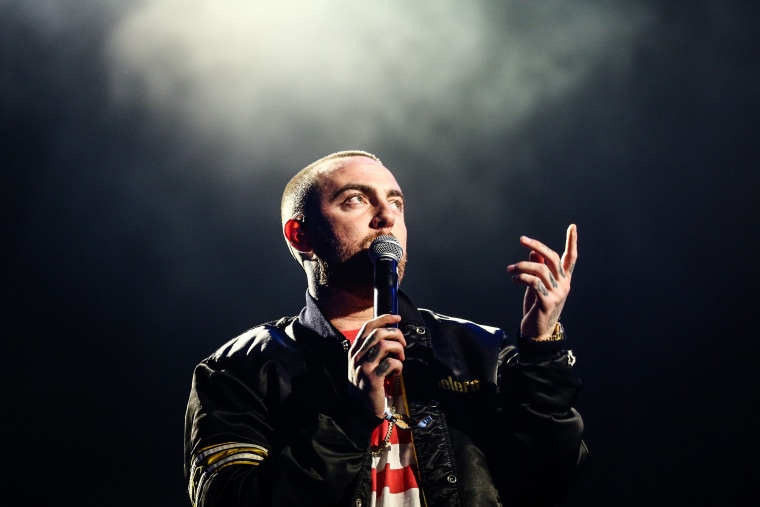 A second person has been arrested in connection with the death of Mac Miller, according to a report in the Arizona Republic.
36-year-old Ryan Reavis was taken into custody on Tuesday after authorities searched his home in Lake Havasu City. Police reportedly discovered drug paraphernalia, a prescription pad, and various weapons. Reavis faces fraud and weapons charges, though police did not say how the charges were connected to Miller's death.
Reavis's arrest comes weeks after Cameron James Pettit was apprehended and accused of selling Miller Percocet pills laced with fentanyl. Miller died of an accidental overdose of cocaine, alcohol, and fentanyl on September 7, 2018.
Alleged texts contained in an unsealed complaint reveal Miller asking Pettit for the drugs, as well as Pettit's reaction to the rapper's death. "I think I should probably not post anything... just to be smart," he said in one message, and despaired that he would "die in jail" in another.