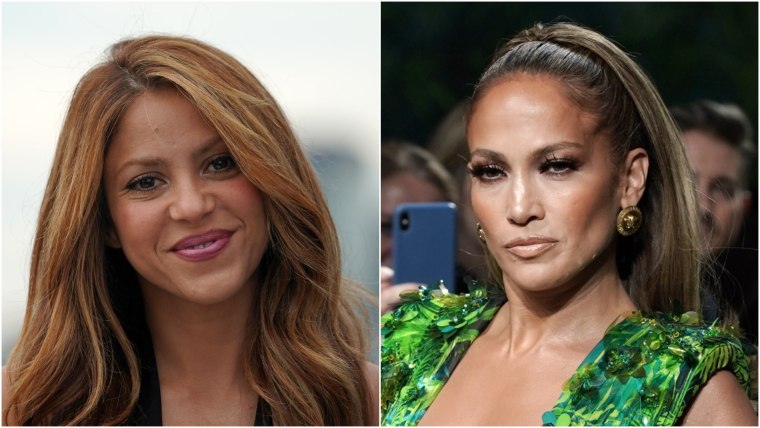 Jennifer Lopez and Shakira have been confirmed as the halftime performers for Super Bowl LIV in Miami, Florida. According to a report from Page Six, the agreement to have the two singers co-headline the event was a direct result of the NFL's controversial partnership with JAY-Z and Roc Nation.
The NFL itself revealed the halftime show lineup this afternoon in an Instagram post.
"Ever since I saw Diana Ross fly off into the sky at the Halftime Show, I dreamed of performing at the Super Bowl," Lopez said in a statement to the press this afternoon. "And now it's made even more special not only because it's the NFL's 100th anniversary, but also because I am performing with a fellow Latina. I can't wait to show what us girls can do on the world's biggest stage."
ESPN's Adam Schefter tweeted that "other performers [are] also expected to be added to the show."