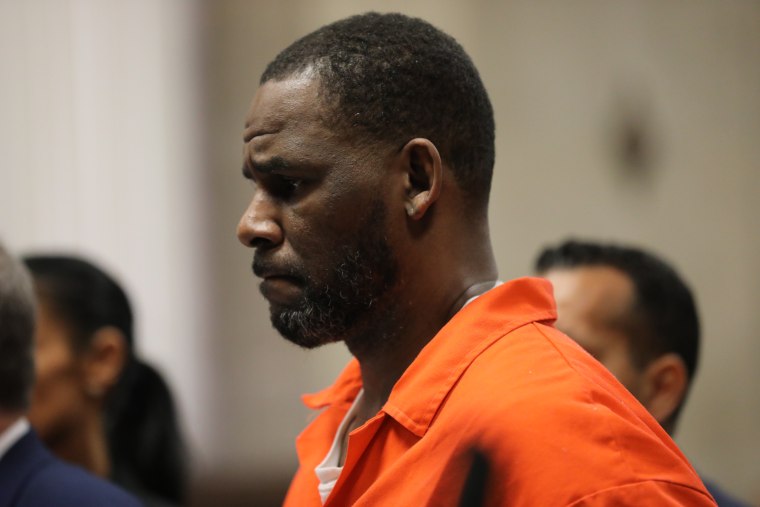 UPDATE (October 2, 3:05 p.m.) According to TMZ, R. Kelly's request for release has been denied. NBC Chicago is also reporting that Kelly's New York trial is now set for May 2020, a month after he faces federal charges in Chicago.
Federal prosecutors have responded to R. Kelly's pre-trial request for release by arguing that the incarcerated singer "poses a serious risk of flight if released" from prison. In court papers reviewed by The FADER, the prosecutors claim that Kelly is not, as his lawyer claimed, penniless, but has instead been funneling royalty checks to a "childhood friend."
Steve Greenberg, Kelly's attorney, yesterday sought to have his client freed from the Metropolitan Correctional Center in Illinois, claiming that his client was suffering from "numbness in one of his hands, anxiety, and an untreated hernia" and insisting that Kelly was not a flight risk. Kelly, Greenberg said, had shown up to court for his child pornography trial in 2002, rarely traveled internationally, and was too financially burdened to do so anyway.
In response, federal prosecutors are now arguing that Kelly's 2002 trial should have no bearing on his current slew of charges — he faces charges in four different jurisdictions and could spent most of his life in prison — and that his disinterest in traveling abroad has been overstated. After being released on bail earlier this year, the prosecutors say, Kelly "sought to travel to Dubai with his two live-in girlfriends, each of whom took steps to accompany him by submitting applications to
obtain their own passports."
As for Kelly lacking the money for travel, prosecutors say that an investigation earlier this year revealed that the singer was simply redirecting his money elsewhere. "In fact, the defendant continues to receive hundreds of thousands of dollars in connection with royalties he is owed for his music," the document reads. "The government's investigation has revealed that earlier this year, the defendant redirected those royalties to the bank account of a childhood friend. Regardless of where those funds are being held, however, they belong to the defendant and, at any time, the defendant can redirect those funds — and future royalty proceeds earned — to an account in his name. His lack of candor with the Court regarding his financial resources is another factor that counsels against release."
They go on to argue that, if Kelly is released, there is a "serious risk" that he would attempt to obstruct, intimidate, or threaten potential witnesses and that house arrest or electronic tagging would not sufficiently mitigate the risks that Kelly poses.
Listen to The FADER's weekly playlist of songs you need in your life