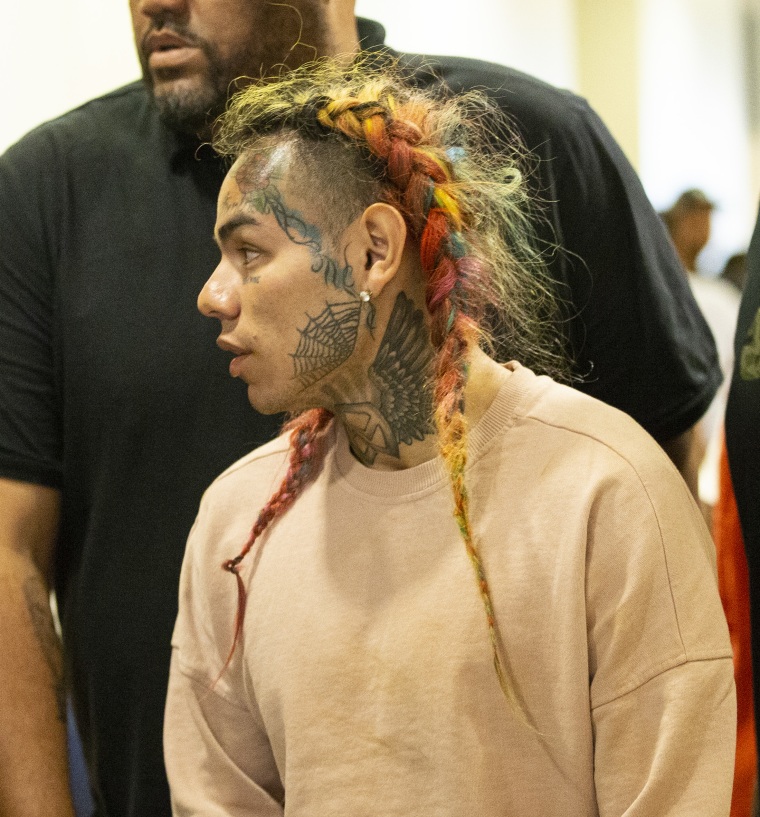 Anthony "Harv" Ellison and Aljermiah "Nuke" Mack, two alleged members of the Nine Trey Bloods whose racketeering and weapons trial vaulted into the public consciousness when rapper 6ix9ine agreed to testify on behalf of the government, were found guilty on a slew of charges this afternoon in Manhattan, the New York Times reports.
Ellison was found guilty of kidnapping 6ix9ine, an incident that the rapper — whose real name is Daniel Hernandez — described at length in the courtroom. Both men were found guilty of racketeering conspiracy, while Mack was further found guilty of conspiring to distribute narcotics.
A sentencing date has not yet been set.