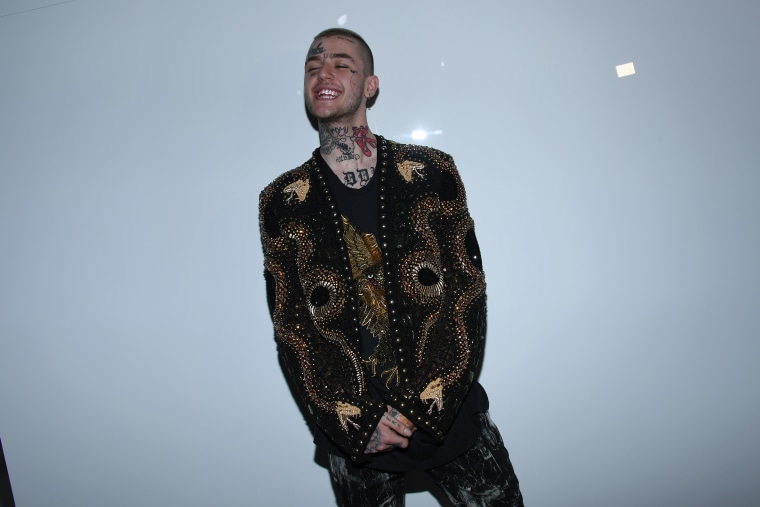 Lil Peep's mother Liza Womack has launched a wrongful death lawsuit against Peep's management team First Access Entertainment and the organizers behind the rapper's final tour, according to reports in the New York Times and TMZ.
Womack alleges that the defendants were responsible for encouraging a climate of drug abuse and overwork that led to the rapper's death in November 2017, caused by a fatal overdose of fentanyl and Xanax. She claims Peep was encouraged to take a number of illegal drugs by management beginning with The Peep Show tour in 2017, including ketamine and Xanax. The drug use continued throughout Peep's Come Over When You're Sober tour.
Womack claims her son told her and his managers that he was exhausted both mentally and physically, but says his issues weren't taken seriously. Womack's suit claims management signed off on Peep to take the stage on May 10, 2017 in Los Angeles despite being "barely able to communicate, let alone perform, due to his use of drugs." Peep's deteriorating health was ignored, Womack says, and his managers "pushed [Peep] onto stage after stage in city after city, plying and propping" the performer up with drugs.
Peep's final show was in El Paso, Texas on November 15, 2017. Womack's suits alleges that before the show, a member of Peep's management team named Belinda Mercer instructed the rapper to ingest "an excessive amount of Xanax." The rapper's resulting incapacitation would have forced the show to be canceled and paid off by tour insurance. Whether or not Peep did as Mercer is alleged to have instructed in unknown, as he ended up taking the stage that night.
The allegations against Mercer and First Access Entertainment were first detailed in a Rolling Stone report by David Peisner in March 2019.
A Lil Peep documentary entitled Everybody's Everything will be released on November 12. Watch a trailer here.