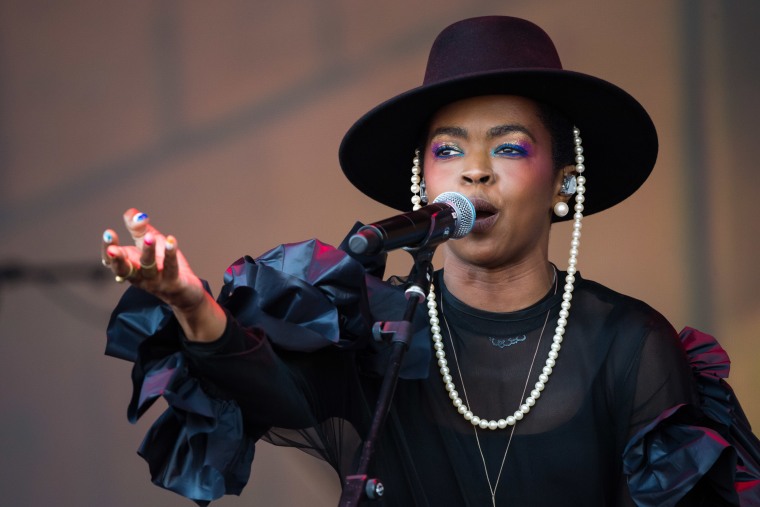 Ms. Lauryn Hill is set to release a new song next month as part of the soundtrack to Queen & Slim, the feature-length directorial debut of "Formation" music video director Melina Matsoukas. Hill's first solo single since 2014's "Black Rage (Sketch)", it follows the iconic musician's recent appearance on Pusha-T's Kanye West-produced single "Coming Home." Before "Black Rage," Hill's most recent solo single came in 2013 in the form of her track "Consumerism."
The Queen & Slim soundtrack is set to also feature new material from Megan Thee Stallion, Lil Baby, Vince Staples feat. 6lack X Mereba, Tiana Major 9 & EARTHGANG, Coast Contra featuring BJ The Chicago Kid and Syd, as well as songs by Roy Ayers, Bilal, Mike Jones and others. The film's score was produced by Blood Orange. The Queen & Slim soundtrack will be released on November 15th; watch the trailer for the film, staring Get Out's Daniel Kaluuya, below.
Last year, Hill embarked on 20th anniversary tour in which she played her classic album The Miseducation of Lauryn Hill in full. The tour coincided with a kind of resurgence of interest in Hill in popular culture, with both Cardi B and Drake sampling the musician on their songs "Be Honest" and "Nice For What," respectively.