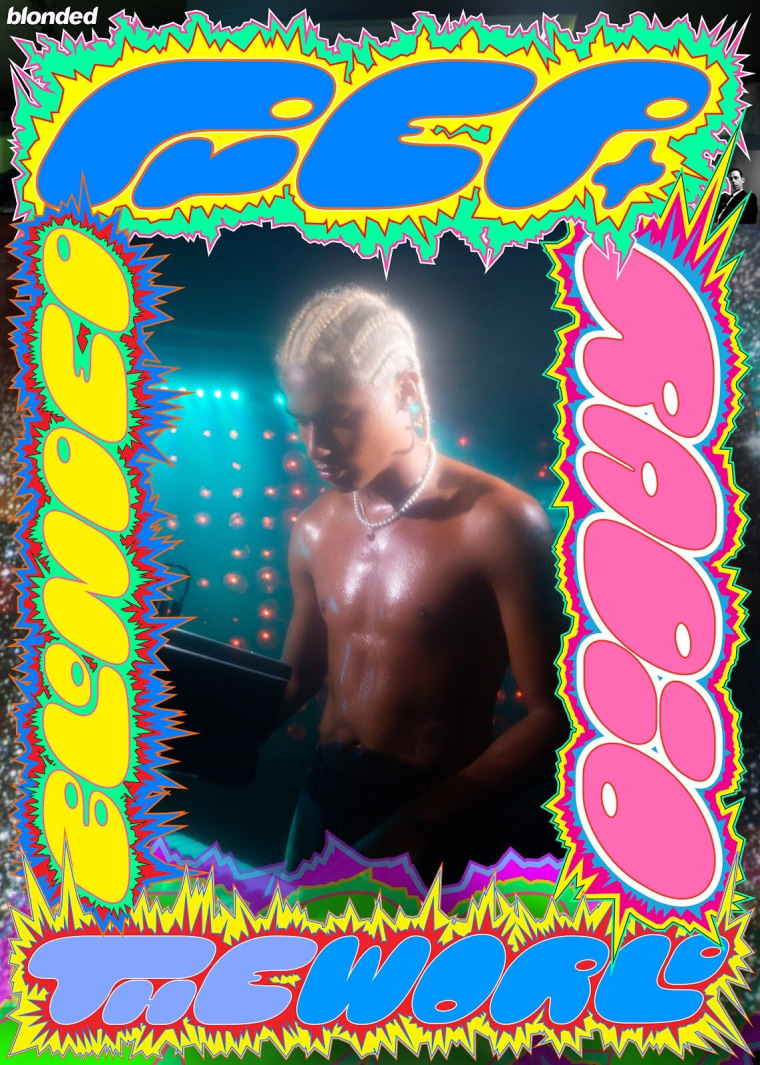 Update, 1:03PM ET, Friday 18th October: A representative for Frank Ocean has clarified that SXYLK was not on the bill at PrEP+. We have reached out to the DJ for comment.
Update, 1:16AM ET, Friday 18th October: When contacted for comment about the party, SXYLK told The FADER that Justice performed as surprise headliners, and that their own set was, unfortunately, cut short.: "Justice was everything, but the party was lacking in actual queer underground DJs," SXYLK said via Instagram DM. "Brooklyn is becoming the new Portland and industry heavyweights should run in the opposite direction."
Original story: New York DJ and producer SXYLK has shared a new PrEP+ mix on SoundCloud in honor of the fact that they're DJing at Frank Ocean's inaugural PrEP+ club night tonight. A heady and frantic 40-minute mix of techno, hip-hop and R&B, SXYLK's PrEP+ mix doesn't club with a tracklist; nevertheless, you can hear snatches of Nicki Minaj, Teyana Taylor and more throughout. SXYLK is a prolific NYC DJ who has produced songs for Cakes Da Killa, BBYMUTHA and more. Listen to SXYLK's FRANK OCEAN PrEP+ mix below.
"So flipping exCited to be djing the inAugural frank ocean prep+ party!!!!" SXYLK wrote on Instagram. "Made a special mix just for the occasion (link in bio). see u all there tn." They have since posted an Instagram story that was, ostensibly, taken at PrEP+; view it on their Instagram story.
Ocean announced PrEP+ on Wednesday, describing it as a club event paying tribute to iconic queer clubs of the 80s and 90s, named after the HIV prevention drug as a nod to what pioneers of the NYC nightlife scene could have done if it had been available at the time. The event took place on Thursday evening at a secret location in New York.
The FADER has reached out to SXYLK for comment.