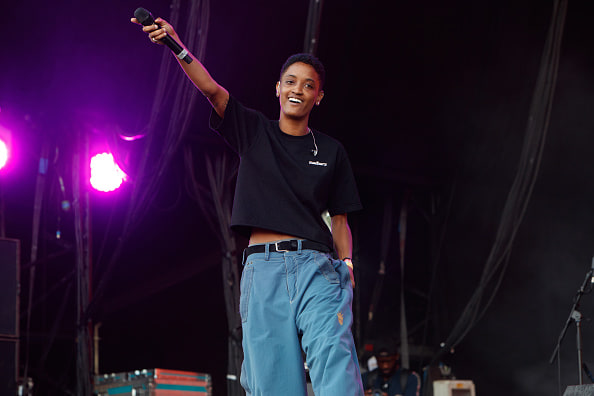 In the wake of Hurricane Dorian's destruction in The Bahamas, stars and fans alike have been lending their support in a variety of ways and there is still currently a great need for assistance.
Syd the Kid took to Instagram to announce the launch of her charity eBay auction with all proceeds going to Bahamas relief efforts. The auction features clothing, artist merchandise and signed items from artists including Syd, The Internet, Kehlani, Childish Gambino, Steve Lacy, Vince Staples, Macy Gray and more. From signed albums and tour tees to used jackets and shoes, you can purchase a piece for a good cause. This isn't the first time Syd has put items up for sale for noble reasons, as she hosted a celebrity auction event in 2017 to benefit youth music and education programs.
To kick off the auction, she also threw a Syd Gala to celebrate its launch. "The theme was 'A Night at The Disco' so the homies pulled up in their best 70s fits," she said in the post's caption. "Everyone donated money at the door to All Hands and Hearts, a disaster relief organization that's currently doing work in the Bahamas, and Big Brothers Big Sisters LA, a local organization that's become very close to my heart." She went on to explain the event raised over $9,000, and thanked Adidas and Red Bull for their individual donations to the event.
In addition to the auction, you can revisit our coverage on how you can help with Bahamas relief efforts.
Check out the link to the auction here, and the post below.