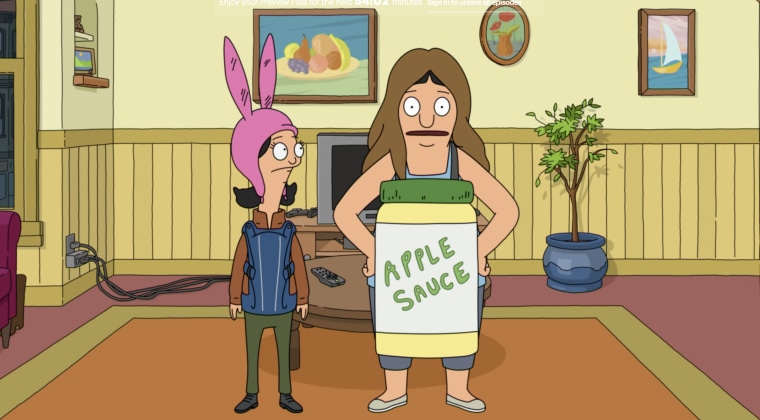 Fiona Apple has contributed a new, original song to FOX's animated sitcom Bob's Burgers, as Pitchfork points out. The song can be heard over the end credits of the show's latest episode "Pig Trouble in Little Tina," streaming here on the FOX website. The banjo-led song is short, and obviously a joke, but it's still wonderful to hear new sounds from Apple.
In September, Apple told Vulture a new album could arrive in 2020. "The more control you have over something," Apple said of the new album, "the more it's your baby, the more you care about it, the more it feels like an accomplishment. The last record and this record feel more like mine than the other records."
Read the lyrics for Apple's Bob's Burgers song here. Apple recently teamed up with King Princess for the new song "I Know," and vaguely threatened Lil Nas X with a lawsuit for sampling her song "Every Single Night" on his mixtape Nasarati. The two eventually squashed the beef and agreeed to collaborate on new music.