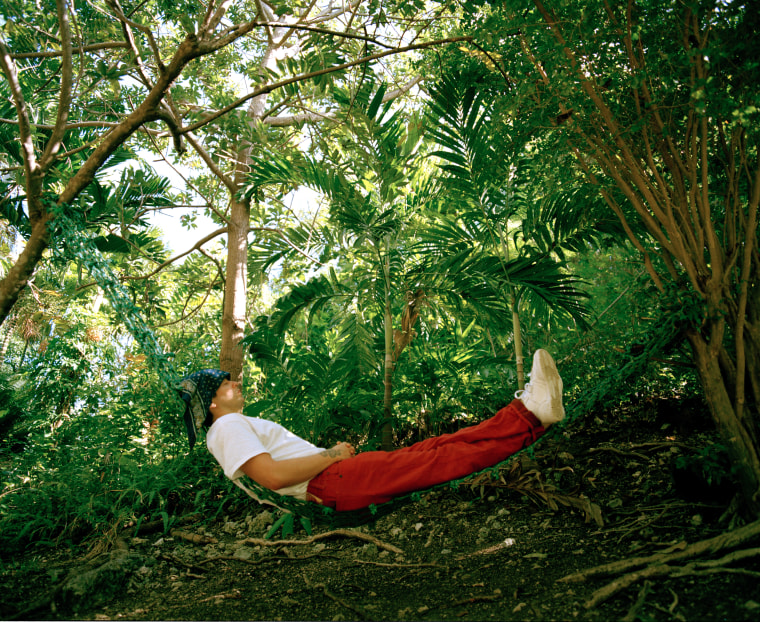 When he's not melting faces as part of genre-bending hardcore vets Fucked Up, Ben Cook explores the sonic wilderness on his own with his Young Guv project. This Friday, he's releasing Guv II through Run for Cover, but you can stream it below right now. Guv II is Young Guv's fourth album — and, impressively, the second release from the project this year; earlier in 2019, we were treated to (wait for it) Guv I.
"This is the second half of my double album that has been released in two volumes," Cook told The FADER via email. "After a couple classic flowery bigger rock tracks people may be familiar with from GUV I, I wanted to take this one in some different directions — so it immediately gets a little more funky, sophista-poppy, yachty-, and then back to the classic sounding stuff, and then ending with "Can't Say Goodbye" which is kinda on some Christopher Cross in the basement type shit.
I wanted this whole double LP to listen as more of a singles compilation which is why I felt comfortable venturing into different styles here and there. I've always been a fan of those releases. Sometimes more than people's actual albums. I thought it would make for a bit more of an interesting listen as opposed to going by some made up rule that albums are supposed to sound "cohesive". I aimed to toe the line of semi-cohesive and a little bit mixed up and all over the place. Kinda like my life."
And check out the dates that Guv's got with Vivian Girls:
11/1: Chicago, IL - The Empty Bottle ^
11/2: Chicago, IL - The Empty Bottle ^
^ w/ Vivian Girls