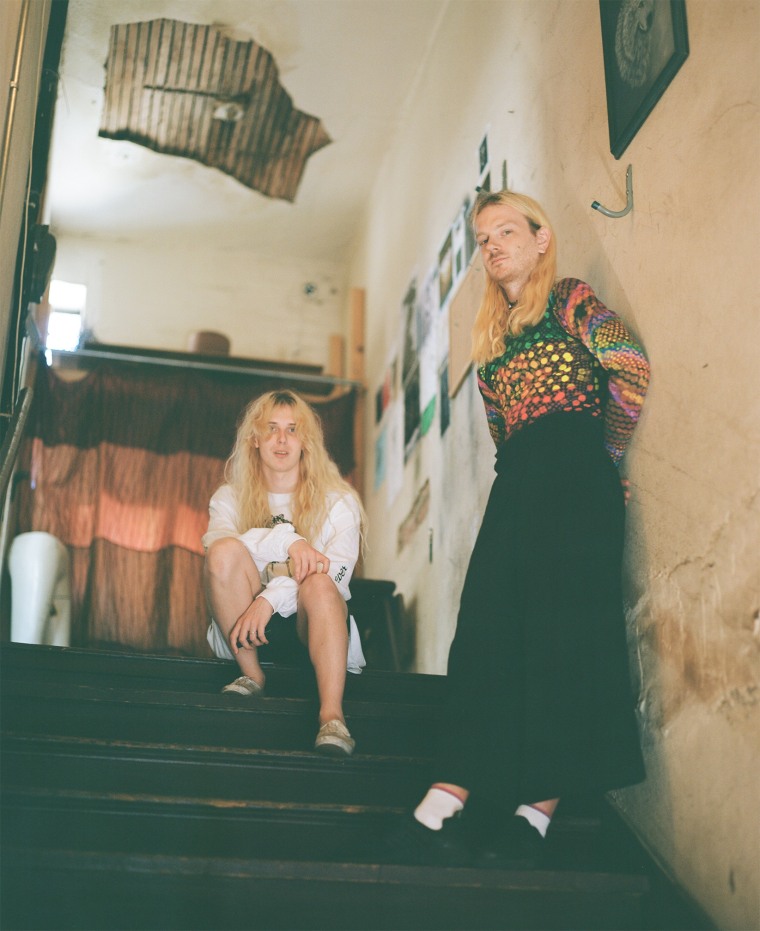 100 gecs — the experimental pop duo comprised of producers Dylan Brady and Laura Les — have announced 1000 gecs & th3 phant0m m3nac3, a new compilation record featuring remixes of songs from their debut album 1000 gecs. Per a press release, the album is "the result of a crowd-sourcing experiment" and features remixes from "friends and familiar names," as well as fans who submitted remixes to the duo via social media.
Along with the announcement, the duo have released a new remix of "money machine" by PC Music label boss A. G. Cook. As is typical of Cook's work, the remix is a disorienting exercise in maximalism and rapid tonal shifts — beginning with some almost ASMR-style whispers, the track quickly becomes something much louder and wilder. Listen to A. G. Cook's remix of "money machine" below.
Later this month 100 gecs will begin their Secret Tour, which will take the duo to Portland, Berkeley, Santa Ana, New York, Chicago, and Los Angeles. Concurrently, they'll support BROCKHAMPTON alongside Slowthai. Find dates for both tours here, and read our recent GEN F feature on the duo here.