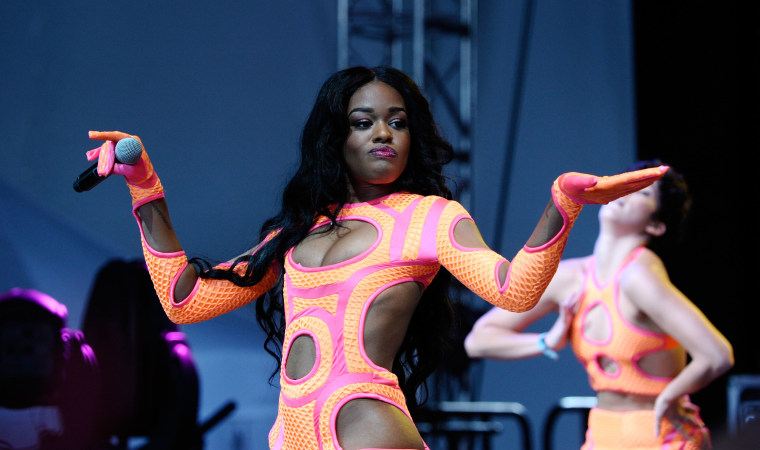 At long last, Azealia Banks has weighed on on the discourse, offering her personal choices for the best songs of the decade. Her breakout single "212" justifiably reaches No. 2 spot, just behind Robyn's "Dancing On My Own." Oddly, Robyn may be one of the only artists on the list that Banks has not beefed with over the past decade.
Cardi B's "Bodak Yellow" rounds out the top 3, although Banks called her an "untalented rat" earlier this year. Nicki Minaj gets two mentions with "Bang Bang" and "Moment 4 Life," even though Banks thinks she's evil. Banks lists two Lady Gaga songs, though a dispute with Gaga ended up with Banks being booted from the final ARTPOP tracklist. Also featured are Rihanna (whom Banks insulted on Instagram live last month), and Lana Del Rey (whom she accused of "selective outrage" and "bootleg witchcraft.")
Even Disclosure earn a spot on the list for their Sasha Keable collaboration "Voices." Only Keable's name is mentioned — back in 2014, Banks said she wanted to "punch the ugly one" of them after a collaboration fell through with the brotherly duo.
Grimes is not mentioned in Banks's list.
While we continue to wait for her promised track about executing an "ungrateful technocrat" named Alon Dust, check out Banks's favorite songs of the 2010s below.