Frank Ocean's second PrEP+ club night didn't have to be anything but fun
We went to Frank Ocean's second club night, featuring Leeon, Arca, Papi Juice, and SHYBOI.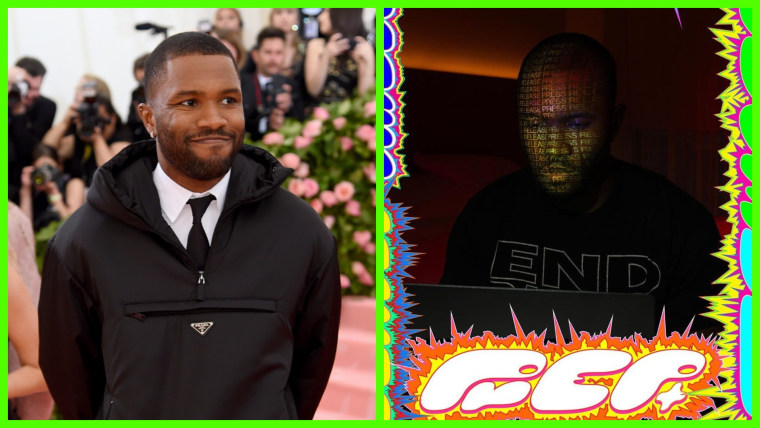 What do you want me to say about PrEP+? The much-hyped launch of Frank Ocean's new club night last week was met almost instantly with backlash; attendees of the party, which was headlined by Justice, bemoaned security's lack of discretion, the exclusivity of the party, the lack of queer DJs on the bill, and a lack of discourse around PrEP+ itself — a mass-produced drug that can prevent HIV — despite the event's name. Beyond that, many bristled at the fact that Ocean wanted to "[pay] homage to what could have been of the 1980s' NYC club scene if the drug PrEP ... had been invented in that era," seeing the concept as erasure of the many HIV-positive queer activists who built that scene. When Ocean announced yesterday that a second party would take place that same night featuring Leeon, Arca, Papi Juice and SHYBOI, the reaction I saw seemed more muted than the week before — few people, it seemed, wanted to line up for Queer Utopia if it was going to be anything less than perfect. I can say definitively that PrEP+'s second outing wasn't perfect. But does it have to be?
The most notable aspect of PrEP+ was how normal it was — for one of the most-discussed music events in recent memory, there was very little fanfare to the event itself, and, one punter's attempt to start a "DHL" singalong once the music stopped aside, no sense from the crowd that this was anything other than a normal club night. For the most part, it felt like any queer techno event, and, ignoring for a moment who actually organised it, it didn't really stand out from similar events I've been to in, say, Melbourne or London.
Held in the basement of Flushing's Knockdown Center, the walk into PrEP+ felt like more of a scene than actually being inside. Rows of temporary fencing were set up around the entrance to the basement to accommodate the lines, and security guards were scattered everywhere; a large, bright light installation demarcated the venue's sunken entrance, and clouds of fog slowly drifted out. When I arrived some time after 1 a.m., the basement was full, but there was no line to get in. The entry stamp bore the words THE WORLD, in the style of Ocean's new posters and single artworks; it was printed in invisible ink, so the only time we actually saw it was under a security guard's UV light. As far as unique aesthetic touches go, that was pretty much it. Perhaps in direct response to criticisms of last week's event, the security guards were discreet and friendly, conducting fairly non-invasive bag searches and not approaching attendees with too much scrutiny. I stayed for around until the event's close at 4:30, and had a lot of fun.
The other criticisms of the event turned out to be valid to a degree. The party was vaguely exclusive, but what's the alternative? A party that's open to all and ends up being rammed by hypebeasts? As far as I can tell, many attendees at this week's PrEP+ were fixtures of Brooklyn's queer nightlife, and those who recieved access codes largely got them from DJs, promoters, and other clubgoers. Sharing codes around a community that this event purports to be part of is a fair method of providing access, and one that doesn't rely on financial clout or industry insider hookups. Many of Ocean's famous friends were there, obviously — I only spotted BROCKHAMPTON's Romil, but heard that Kevin Abstract, Rosalía, and more were in attendance — but that's to be expected. (I got my code from a friend who books a prominent techno club and represents one of the DJs who played at the party.)
The criticisms of Ocean's peceived disregard for queer history are more complicated. The concerns are not unfounded, but critics might not be asking the right questions. Yes, positioning the event as a thought experiment-cum-homage to the 80s queer club scene was a little ham-fisted, but even then it scanned more as an attempt to recreate something storied and idealised than an effort to erase experience. (The absence of that kind of branding for this week's event did help, though.) And while the idea of having literature on-hand about PrEP or distributing the drug itself at the party is noble, as I saw some people suggest on Twitter, it just doesn't feel realistic when most of the audience is hooking up and/or fucked out of their minds. (A Pitchfork essay by Jesse Dorris on last week's event said that the venue's many nooks and crannies were mostly used for chatting and hanging about last week. At last night's event, they were definitely being used for a variety of sexual encounters.)
Partygoers I spoke to seemed to be largely positive about the event, despite the controversy around the first event. Alexis, a trans Latine attendee of the party who I struck up conversation with in the bathroom, told me that they were skeptical of Ocean's initial conception of the party considering that his celebrity status and wealth protects him from the realities of HIV and AIDS, but largely felt PrEP+ was in line with their expectations for queer nightlife in New York. "Every single party in New York is problematic," they told me. "This is something that's very capitalist, it's being used to promote an album, but I think that happens in any of these spaces that are organised and created for trans and queer people of color. At every party, there's people trying to make money."
"I also believe that black and brown and Latinx people, people of color, trans and queer bodies dancing in a space like this is a radical act," they continued. "Nobody's made a connection between the fact that Frank Ocean is a queer black man throwing this party. [That doesn't] give him agency to do whatever he wants with that narrative, but at the same time, he's reimagining it and creating a new space for people to celebrate themselves, to dance."
Others I spoke to shared a similar sentiment: of course it's weird, but it's also pretty cool that Frank Ocean booked a party with Papi Juice and SHYBOI. And on that, while I counted only about 70 people left at the end of the night, SHYBOI's closing set, packed with pummelling and disorientating techno, was chaotic and wonderful, a thrilling 90-odd minute odyssey of sweat and skill. Sure, Ocean inadvertently invited discourse by invoking gay clubs of the 80s, but discursifying something like PrEP+ removes the joy from it, divorcing it from the fact that clubbing should be fun and weird, a place to blow off some steam. On that basis, PrEP+ succeeded: I stayed for a long time and had a lot of fun and got to see SHYBOI, who is currently one of my favorite DJs. It wasn't transcendent, but it was a pretty fucking good party.