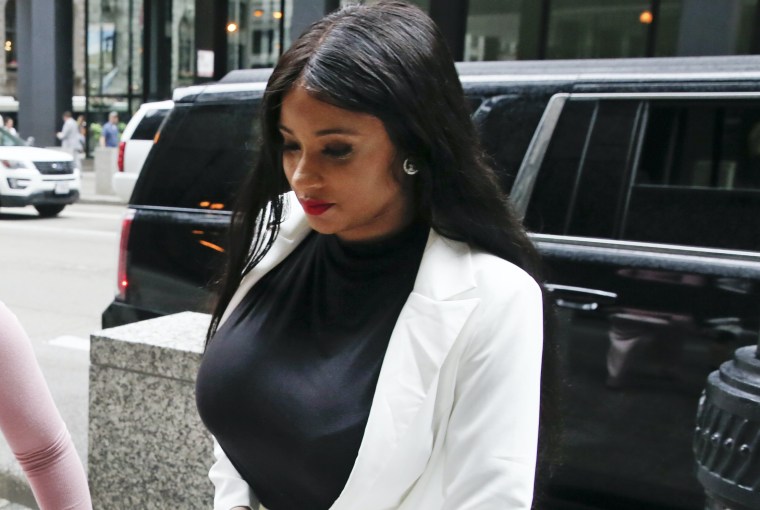 Joycelyn Savage, one of R. Kelly's live-in companions, has issued a video statement to TMZ denying that she was behind Instagram and Patreon accounts purportedly set up by her, which contained statements accusing Kelly of sex abuse and manipulation.
"Please do not believe what you see and hear on social media," Savage says in the video. "That is not my Instagram. Someone is impersonating me... I'm not even that kind of girl that would do something like that and betray him. I've been through so much with him and we have a bond that is so special that no one ever can break."
Patreon disabled the imposter's account after it was unable to verify it belonged to Savage. Before its removal, Kelly's attorney Steve Greenberg apparently believed the posts were real — in a statement to Variety, he accused Savage of "exploiting her long time, loving relationship with [Kelly]."
Nicole Blank Becker, another member of Kelly's legal team, lamented how the false social media accounts "[shaped] public opinion" in a statement to USA Today. "Just because someone says something, claims something and/or gets money for it, doesn't mean it's true," Becker wrote.
Savage's family issued their own statement through a lawyer to USA Today: "We deeply desired to hear her story and in her own voice outside of the presence of Robert Sylvester Kelly or anyone associated with him... For nearly three years, Joycelyn Savage has not been able to speak outside of a controlled environment created by Mr. Kelly. Her video today was not any different. Although we can now verify that it wasn't her account, the allegations still remain."
Kelly is accused of multiple federal charges, including sexual assault, sexual abuse, child pornography, and racketeering. He faces trials in Chicago, New York, and Minneapolis.