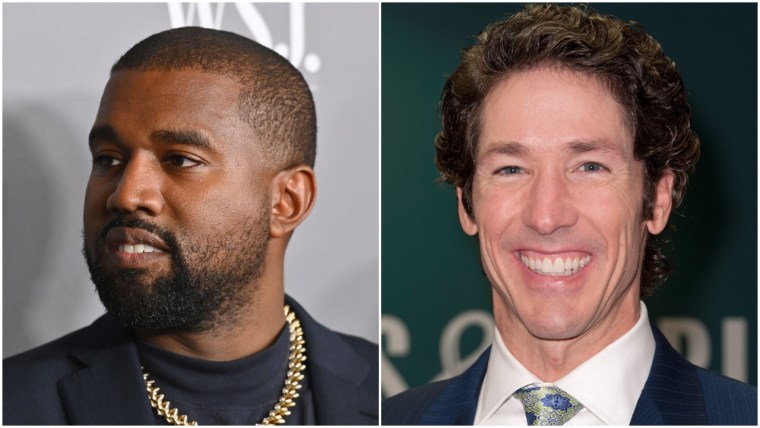 Kanye West will reunite with controversial "prosperity gospel" televangelist Joel Osteen next May for an event at Yankee Stadium, TMZ reports. Osteen's "America's Night of Hope" event will take place on May 2, 2020, and will reportedly feature a musical performance from West and his Sunday Service choir.
The reported collaboration will be the second time West has appeared onstage with Osteen. In November, he held a sermon and performed with the Sunday Service at Osteen's Lakewood Church in Houston. West preached that he was the "greatest artist that God has ever created," and claimed that most creative people had been "stolen" by Satan.
West's embrace of Osteen comes after his turn to gospel music with 2019's Jesus Is King. Listen below, and read The FADER's review of the project here.