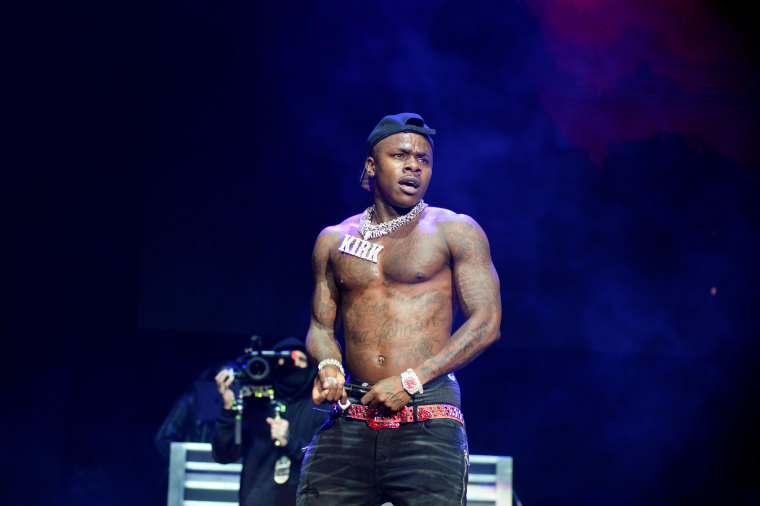 DaBaby was taken into custody by Miami police on Thursday after the rapper was accused of attacking and robbing a local promoter, TMZ reports.
A police report seen by TMZ alleges that DaBaby confronted the promoter after receiving a reduced payment of $20,000 for a concert performance, $10,000 less than the expected $30,000 fee. The report alleges that DaBaby stole the promoter's iPhone, credit card, and $80, and poured apple juice on him.
Videos obtained by TMZ purportedly show the assault taking place as well as the arrest. The FADER has reached out to DaBaby's representative for comment.
In December, DaBaby was arrested in his hometown of Charlotte after police officers claimed to smell weed coming from his vehicle — DaBaby was charged with misdemeanor possession of marijuana and resisting arrest. The rapper publicly decried his arrest, accusing Charlotte police of "wasting resources and officers to harass me in [an] attempt to make a bad example out of me."