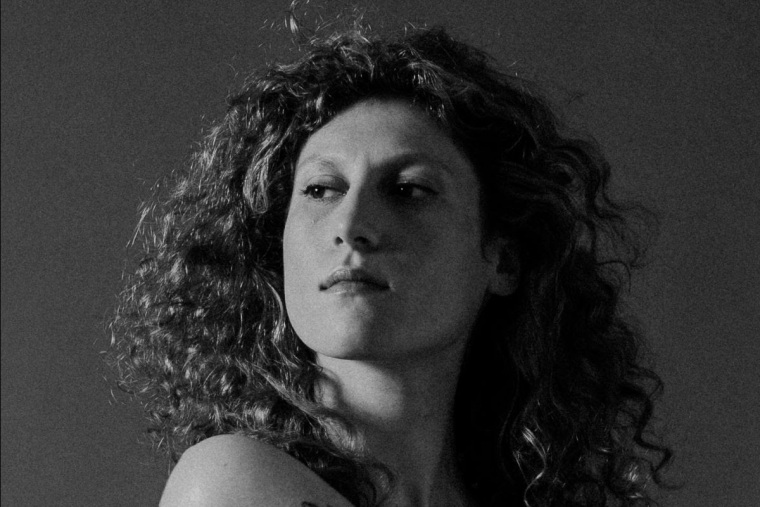 At the end of this month, Squirrel Flower — the project of singer-songwriter Ella O'Connor Williams — will release her debut album, I Was Born Swimming, a collection of strong-willed, country-indebted songs that never veer from their tender core. She's already offered a handful of cuts from the tracklist, including lead single "Red Shoulder." Today, she's offering one more, a plaintive, end-of-summer scorcher called "Streetlight Blues."
"I wrote this song because I was overcome by the image of insects flying towards streetlights and bug lamps in the late summer, attracted to the light but also flying to their death," Williams said in a press release. "This song is angsty. It's partly about blowing off your friends to dance alone in waves of emotion, partly about the end of something- life, seasons, a relationship, a streetlamp."
Hear "Streetlight Blues," and peep Squirrel Flower's forthcoming tour dates, below. I Was Born Swimming is out January 31 via Polyvinyl.
SQUIRREL FLOWER TOUR DATES:
Tue. Jan. 28 - London, UK @ The Islington
Thu. Jan. 30 - Dunkerque, FR @ Les 4 Ecluses
Fri. Jan. 31 - Brighton, UK @ Resident Records (in-store)
Sat. Feb. 1 - Bristol, UK @ Friendly Records (in-store)
Sun. Feb. 2 - Leeds, UK @ Jumbo Records (in-store)
Tue. Feb. 4 - Diksmuide, BE @ 4AD * [Sold Out]
Wed. Feb. 5 - Nijmegen, BL @ Doornroosje *
Thu. Feb. 6 - Brussels, BE @ AB *
Sat. Feb. 8 - Amsterdam, NL @ Bitterzoet * [Sold Out]
Mon. Feb. 10 - Berlin, DE @ Curfew Bar
Thu. March 5 - Freeport, ME @ Cadenza &
Fri. March 6 - Middletown, CT @ Mac 650 Art Gallery &
Sat. March 7 - Boston, MA @ Great Scott &
Tue. March 10 - Philadelphia, PA @ The Lounge at World Cafe Live
Wed. March 11 - Brooklyn, NY @ Rough Trade &
Sat. March 13 - Washington, DC @ Songbyrd &
Mon. March 23 - Phoenix, AZ @ Rebel Lounge %
Wed. March 25 - Los Angeles, CA @ The Echo %
Thu. March 26 - San Francisco, CA @ Bottom of the Hill %
Sat. March 28 - Seattle, WA @ Barboza %
Sun. March 29 - Portland, OR @ Doug Fir Lounge %
Tue. March 31 - Salt Lake City, UT @ Kilby Court %
Thu. April 2 - Denver, CO @ Larimer Lounge %
Sat. April 4 - Iowa City, IA @ Mission Creek Festival
Mon. April 6 - Minneapolis, MN @ 7th Street Entry %
Tue. April 7 - Chicago, IL @ Schubas %
Wed. April 8 - Cleveland, OH @ Mahall's %
Fri. April 10 - Toronto, ON @ Drake Hotel &
Sat. April 11 - Montreal, QC @ Casa Del Popolo &

% = w/ Why Bonnie
& = w/ Cedric Noel
* =w/ Strand of Oaks