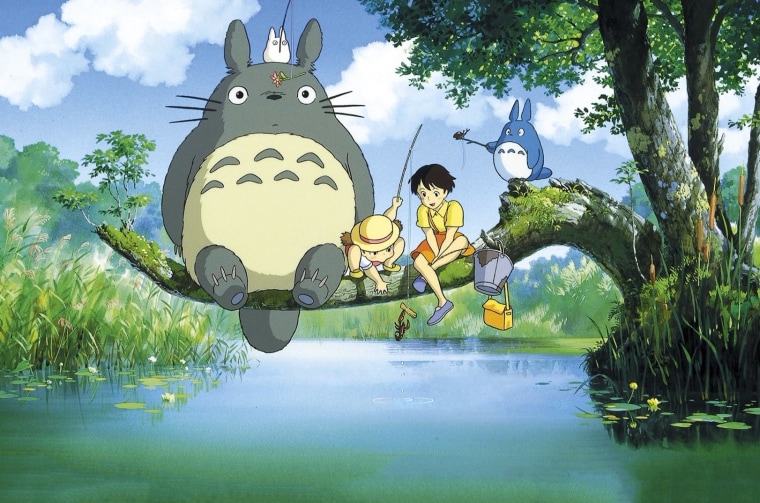 Fans of Studio Ghibli have a lot to look forward to in the new decade. Plans for a 494-acre theme park are underway, with a scheduled opening date of 2022. Hayao Miyazaki's forthcoming, post-retirement movie Kimi-tachi wa D? Ikiru ka (or How Do You Live) could be out as soon as 2021. But ahead of all of that, this year, all 21 of the treasured animation studio's films will be available to stream for the first time ever.
Today, Netflix formally announced that it has acquired the streaming rights to the Ghibli catalog — in all regions except Japan, Canada and the United States. The films will be released in batches, starting on February 1st with titles such as My Neighbor Totoro, Kiki's Delivery Service, and Castle in the Sky. The rollout will continue through March and April. "We've listened to our fans and have made the definitive decision to stream our film catalog," producer Toshio Suzuki wrote in a press statement. "We hope people around the world will discover the world of Studio Ghibli through this experience."
North American fans, fear not — the entire Ghibli catalog will be streaming on HBO's forthcoming premium platform, HBO Max, upon launch this May. In the mean time, check out the full Ghibli rollout schedule for international Netflix users below.
February 1: Castle in the Sky, My Neighbor Totoro, Kiki's Delivery Service, Porco Rosso, Ocean Waves, Tales from Earthsea
March 1: Nausicaä of the Valley of the Wind, Princess Mononoke, My Neighbors the Yamadas, Spirited Away, The Cat Returns, Arrietty, The Tale of The Princess Kaguya
April 1: Pom Poko, Whisper of the Heart, Howl's Moving Castle, Ponyo on the Cliff by the Sea, From Up on Poppy Hill, The Wind Rises, When Marnie Was There