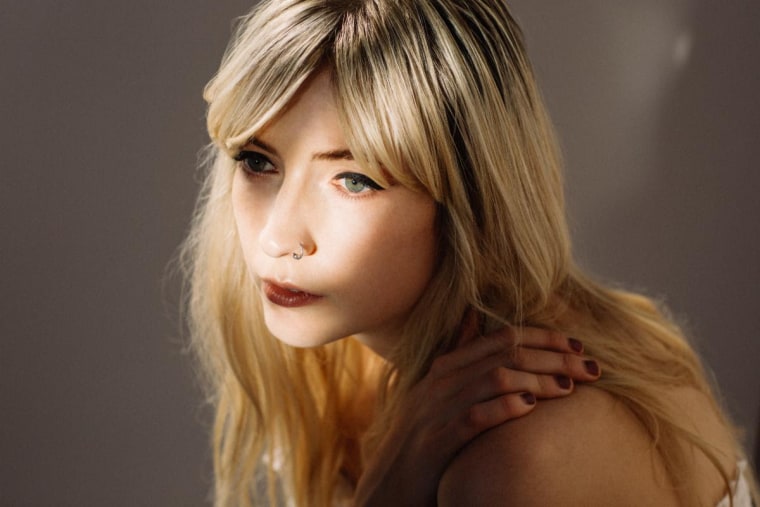 Over the past few years, Canadian singer-songwriter Linnea Siggelkow, who performs as Ellis, has gifted us with moments of glimmering shoegaze by way of songs such as "Frostbite" and "All This Time." Today, she's peering through the gauze on a brand new track, "Fall Apart," the first single from her Jake Aron-produced debut album Born Again.
"This is really just an honest reflection of my struggle with anxiety and how I can't hide it from the people closest to me," Siggelkow wrote of the track in an email. "It's about the feeling the first time someone you admire sees you in your most vulnerable state, about putting in the work to get better but still having moments of weakness."
The track's video, directed by Habon Jibril, depicts Siggelkow going through the motions in reverse. Check it out below. Born Again is out April 3 via Fat Possum.