Joe Freshgoods teams up with Crown Royal for NBA All-Star Weekend capsule collection
The Chicago streetwear designer partnered with the iconic Whiskey brand for the collaboration.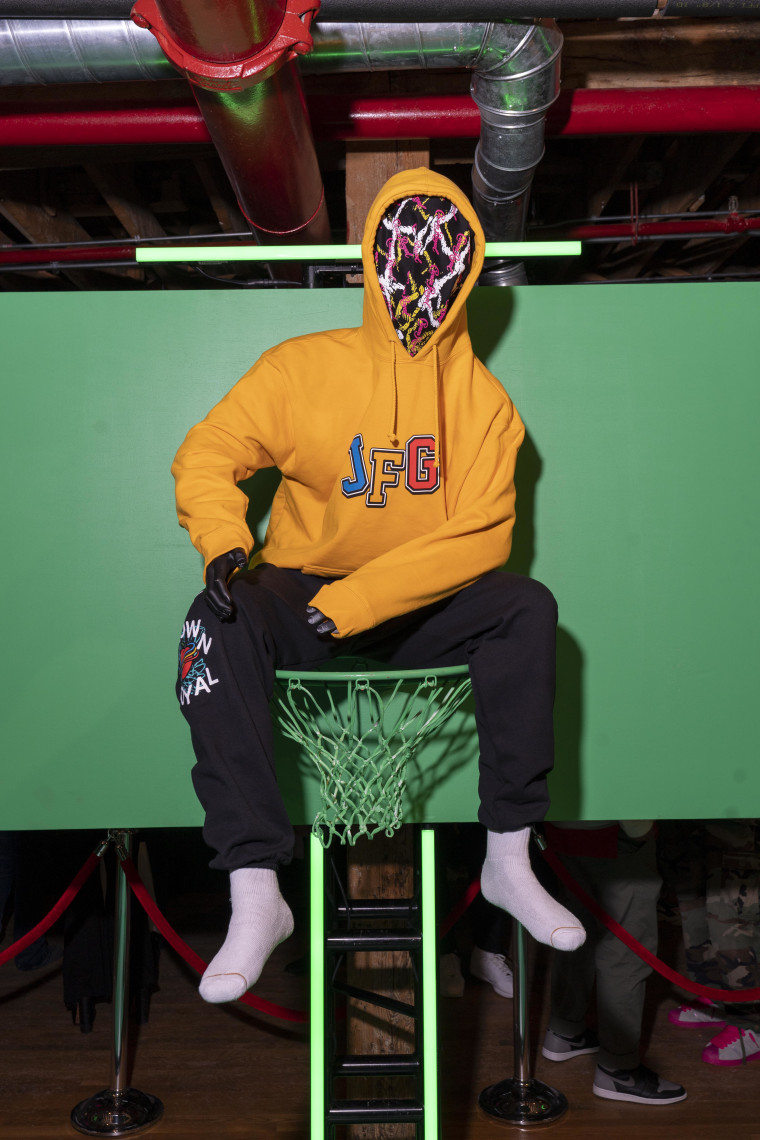 After not hosting NBA All-Star Weekend in 31 years, Chicago and its deep freeze provided the perfect backdrop for the meeting of sports, music, and streetwear for designer Joe Freshgoods. This time, he partnered whiskey brand Crown Royal to bring a limited-edition ROYAL APPLE GOODS capsule collection with to life. Featuring sneaker bags, hoodies, tees, and bandanas and only available at the Chicago pop-up much like his collection with New Balance, Freshgoods pulled from the city's prime NBA years for its inspiration.
"With it being All-Star Weekend, I went to make a collection that looks like a 90s basketball trading card," he explained. "I like to make clothes that feel like a moment. You're going to remember that you were in Chicago when you got this show. It just feels like a good moment."
He's had a handful of collaborations in the past, working alongside brands like Nike and even McDonald's for capsule collections. For this drop, Freshgoods says the moment was a full circle one that leaned heavily into not only sports nostalgia, but the lore of the liquor itself. "Even with the bag, people always use the bag for purposes that it wasn't made for," he said, referring to the lime green Crown Royal Regal Apple Bag doubled as a bag for sneakers. "I wanted my collection to tell the story of how we used things how we grew up. My first sip of alcohol was that, so it made sense for me."
It's unclear whether the items will pop up for sale online, but you can visit the official Freshgoods shop for other exclusive items.