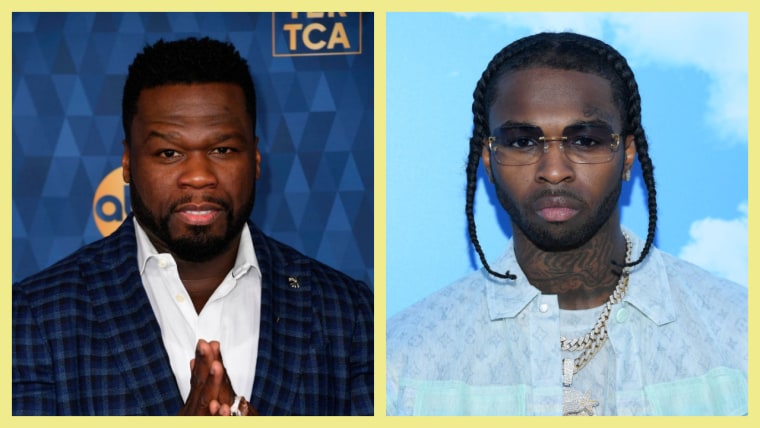 The process of compiling a posthumous album is one that labels and artists are becoming all too familiar with, with a rash of artists losing their lives at a young age. Mac Miller's Circles is one of 2020's finest albums while Lil Peep's legacy has been kept alive through a series of releases over the past two years. Unlike those artists, Brooklyn drill MC Pop Smoke didn't manage to release a debut studio album before his death, at the age of just 20, last month. Now 50 Cent has volunteered himself as the man to oversee putting that body of work together in his absence.
50 took to Instagram over the weekend to put himself forward for the role of working on Pop Smoke's album. "I'm on the move listening to Pop Smoke, I decided i'm gonna executive produce and finish his album for him," he wrote alongside a picture of himself posing next to a private jet. Like all of 50's recent posts it was accompanied by a series of hashtags promoting his various business ventures.
Since that original post, 50 has used Instagram to reach out to various artists to appear on the Pop Smoke album. "Tell @roddyricch i'm looking for him, i need him on Pop album" he wrote on one post before subsequently sharing a screenshot of Ricch seemingly agreeing to work with him. 50 also used the platform to approach both Drake and Chris Brown, too.
It remains unclear whether 50 is working in any official capacity on Pop Smoke's music. The FADER has reached out to representatives for Pop Smoke and 50 Cent, and we'll update this post if we hear back.