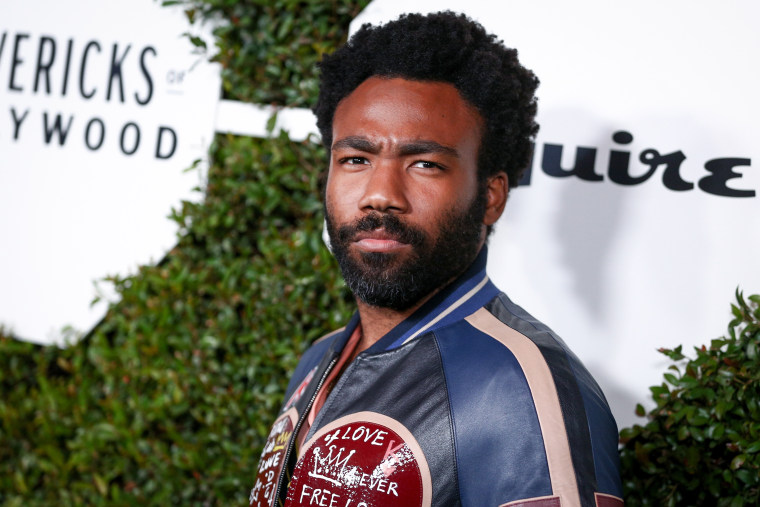 In the early hours of Sunday morning, Donald Glover shared an untitled collection of music on the website DonaldGloverpresents.com that may very well be the fated final Childish Gambino album. Auto-streaming on a loop with no track listing provided, there seem to be 12 songs with some boasting features like SZA, Ariana Grande and 21 Savage and includes his 2018 track "Feels Like Summer."
The website is simple enough, featuring a four-panel illustration labeled as optional covers 1-4 and a play button over top, as well as a space to type in your own title, hinting at what might be a fan-assisted rollout. Glover has long said that his last tour and a then unfinished album would be his final as his alter-ego, Childish Gambino, though the tour was delayed many times and an album never materialized. It's quite possible that this is the final installment, serving as the follow-up to 2016's Grammy-winning Awaken, My Love.
So far, Glover hasn't shared anything about the project to his own social media accounts, and there's still no word yet on its official title or when it will appear on streaming services.
Listen to the project here.
Thumbnail image via Rich Fury/Getty Images.