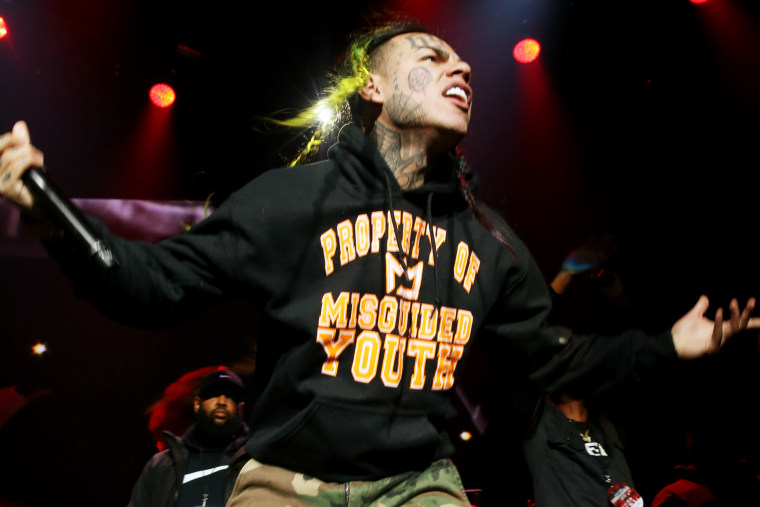 Fashion Nova has filed a $2.25 million lawsuit against 6ix9ine, TMZ reports.
According to court documents viewed by the website, 6ix9ine and Fashion Nova signed a deal in October 2018 for the rapper to promote the brand on social media and in his music. Two weeks after 6ix9ine reportedly received a $225,000 advance, he was arrested along with members of the Nine Trey Bloods and charged with racketeering and weapons offenses.
Fashion Nova claims 6ix9ine's legal troubles made him unable to fulfill his duties as a brand ambassador. The company alleges that the incarcerated rapper did not inform them of his legal troubles when he signed the deal, and since his highly publicized turn as a federal witness, his image is no longer what it was when he signed the deal.
The FADER has reached out to representatives for Fashion Nova and 6ix9ine for more information. 6ix9ine is due to be released from prison on August 2, 2020 after pleading guilty to federal racketeering and weapons charges in January 2018,